The Sun Tarot Card – 19 – My future is bright and filled with possibilities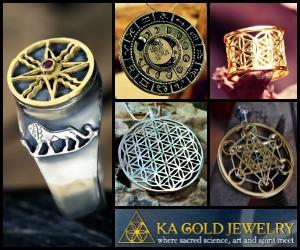 The Sun Tarot Card DESCRIPTION: illustration, colors, and symbolism
The Sun Tarot Card represents happiness and fulfillment in all areas of your existence. The card radiates optimism and positivity. On the face of this card, the bright sun is shining down representing the source of all life on Earth. There is also a naked child in the foreground sitting on top of a calm white horse. The child represents innocence and feeling carefree. The child has nothing to hide. It is also symbolizing how truth and acceptance can support an authentic life. The white horse that the child is riding represents nobility and strength. The horse is reminding us that no matter what challenges we face, we are well-equipped to handle what comes. Underneath, four sunflowers grow tall above a brick wall. They are representing the four suits of the Minor Arcana and the four elements. The yellow color of the sun and flowers behind the child represent positivity and life.
Numerology: Numerologists say that the number 19 is a symbol of success. The 19 energy contains a large amount of 1 energy such as independence, exclusiveness, and self-sufficiency, plus a dosage of 9 energy such as humanitarianism, kindness, and philanthropy. The blend results in energy unique to the number 19. The combination of 1 and 9 makes the number 19 a great number bound to achieve great things in life.
Wikipedija: A. E. Waite suggested that this card is associated with attained knowledge. The child of life holds a red flag, representing the blood of renewal while a smiling sun shines down on him, representing accomplishment.
A statement that represents The Sun Tarot Card: My future is bright and filled with possibilities!
The Sun Tarot Card – IN GENERAL
The Sun Tarot Card personifies positivity and success. The card is about the self. It is about who you are and how you cultivate your personality and character. If you see this card in your reading, you will find others drawn in by these qualities in you. You will light up any room that you walk into. Above all, you will feel joyful and empowered. The Sun's radiance is where your original nature can be encountered in health and safety. If you are experiencing any problems in life, the card promises the resolution of those problems. The Sun also signifies truth. So it is sure to shine down on any lies or deception. Seeing this card in a reading tells you it's a great time to move forward!
Is the Sun tarot card good and what does it represent?
The world Sun card meaning depends on is the card upright or reversed and what is its position towards other cards.
What does The Sun card mean – UPRIGHT?
The Sun tarot card upright indicates positivity and fulfillment optimism, freedom, and fun. in your life. things should be going well for you as this card also represents success and enthusiasm. If you have been going through a hard time The Sun Tarot Card means that things will quickly improve. The Sun reminds us to look at the bright side of life.  Hard times don't last forever. Even when we are faced with difficulties, we can choose to embrace life lessons for what they are: learning tools. With these lessons, struggles and sadness will soon be left in the past, and you will be moving on to brighter days. You can be sure that good things are in store for you if this card shows up. Any problems you have been experiencing will melt away with the warmth this card brings. It can also indicate travel to a country with a warm climate.
​What does The Sun card mean – REVERSED?
"Reversed tarot card" is a card that appears to be upside down from your angle of vision The Sun Tarot Card reversed indicates a time of sadness and pessimism. You may be experiencing setbacks that block your faith or you find it hard to see the positive side of certain situations. The card asks you to ask yourself this question: do you stop believing in the sun when clouds block it out? Every cloud has its silver lining. The Sun Reversed also personifies vitality and health. So, if If you aren't now, you will soon be feeling empowered and re-energized. The Sun reversed does not usually mean that your situation or circumstances are all that bad but that you are feeling pessimistic.  It can also signify a lack of enthusiasm for life or being unable to see the way forward. The Sun Tarot Card may show that you are letting negative thoughts close you off to happiness. You have the power to change this by allowing yourself to be open to the positive things that are coming your way. Also, you can change the situation by finding gratitude for the good things in your life.  The card reversal can also be a sign of being overly enthusiastic to the point that it becomes a negative trait. The Sun reversed might be indicative that you are being unrealistic. It might be a sign that you have an overly optimistic perception of certain situations.
What does The Sun card mean – in LOVE?
Upright: If you are in a relationship, The Sun Tarot Card signifies passion and joy. This is the time to revel in the love you and your partner share. If you are in a long time relationship, The Sun says it is time to revitalize the passion in your relationship. As a result, the chemistry between you and your partner will be stronger.  ​The Sun also predicts a celebration such as an engagement or a wedding. If you are single, do not worry. The Sun indicates that a great relationship could be coming your way. Your positivity and radiance can be magnetic now, and draw you the kind of romance that you've dreamed of. It can also show that you will be feeling carefree and enjoying the fun aspects of being single. The Sun urges you to find happiness and comfort in living a single life. We often feel that we can only be happy if we meet someone wonderful. This is simply not true. The sun provides for personal growth. Another meaning of the card is that you have a warm and joyful aura that attracts people around you. People around you are uplifted and motivated to be the same. Whether you are involved or single, The Sun is one of the main pregnancy indicators in the Tarot deck. If you are not ready for children, take appropriate precautions.
Reversed: The Sun reversed in a love reading is a sign that you or your partner take the relationship for granted. The Sun Tarot Card tells you that you should invest in each other. The Sun reversed can indicate that you are feeling left out in the cold by your partner. Also, the card can be an indication of a broken engagement or canceled wedding. It may indicate that you are finding it difficult to see a way forward in your relationship. It can also signify jealousy. Try to focus on the positive things and spend quality time together. Also, remind yourself of why you got together in the first place. If the Sun reversed shows up when you're single, the future looks promising. Just stay positive and be confident. If the Sun reversed shows up when you're single, the card tells you to stay positive and be confident. The Sun reversed can be an indicator that you have become so egotistical that you are putting off potential partners. Trying to impress a potential partner may be having the opposite effect. They will respond much more positively if you drop the ego, just be yourself.
The Sun Tarot Card and MONEY
Upright: ​ When it comes to finances The Sun Tarot Card predicts success and reaching goals. Now is the time to embrace your desires and work toward making them real. The best is yet to come. Things aren't destined to fail. If you are looking into starting a new career, now is a great time to do that. Focus all your energy on being optimistic and stay determined to your goal. The Sun Tarot card signifies a time of great success! New opportunities will be coming your way and you will be full of optimism and enthusiasm. It is the Tarot card of abundance. Also, the Sun may represent someone else in your life. You will soon get the support you need to move forward in your ambitions. This person is ready to bring positivity and help you to reach all of your goals. The sun also shines a light on things, making them visible and out in the open. If there have been hidden factors related to your finances, they can be revealed now.
Reversed: The Sun Tarot Card reversed can signify feeling trapped or burdened by your career. You may be feeling pessimistic and drained. That is because you are working too many hours but you haven't asked for the time off you need to rest. The Sun Tarot card reversed can also signify success escaping you. You may be missing opportunities because you lack confidence. Alternately, it can show that you may have set unrealistic goals. Or you may not be taking the correct practical steps to achieve what you want. You are maybe relying on positivity alone to get you there. Also, investments may take a downturn or you may experience temporary financial hardship. However, card reversal usually indicates issues that are of your own making so look at your financial worries realistically. Ask yourself if there is more you could be doing to resolve them.​
The Sun Tarot Card and HEALTH
Upright: The Sun Tarot Card personifies vitality and health in all areas of your life. Additionally, long-term health improvements are surely on the horizon for you. If you are struggling with an illness, you will be feeling back to normal. Also, now is a great time to start a new workout regimen or new diet. The sun will give you the determination to push you forward to do what is necessary to revitalize your health. So, you should be feeling full of life, balance, positivity, and wellness. If you are trying to get pregnant, The Sun upright is also a good omen as it is one of the main pregnancy cards.
Reversed: The Sun Tarot Card in a health reading can indicate that your attitude or negativity may be exasperating your health issues. If you have been ill, the card indicates that recovery is possible but you will need to be proactive in aiding your recovery. You will need to maintain a positive outlook to help boost your health. Also, the Sun reversed can signify a difficult or unplanned pregnancy, miscarriage, or abortion.
Tarot Yoga
If you pulled The Sun Tarot Card during your tarot reading, you should practice  Surya Namaskar  (Surya meaning: Sun and Namaskar meaning: Salutation) pose or Sun Salutation.
Yoga is an expression of body movement, breathing, meditation, and philosophy. Yoga and tarot heal the body by intersecting in multiple realms. They both create a bridge between your subconscious and conscious mind, use archetypes to reveal life lessons, work with the elements, serve as a guide for the appropriate practice, and help us cultivate our intuition and accomplish our life's true self. Tarot cards are a divination tool made up of 78 images and qualities, split into 22 major arcana cards representing karmic lessons and 56 minor arcana cards representing day-to-day choices. Read more about TAROT YOGA.
About Tarot
Tarot cards are a form of divination, which literally means working with the divine, or your higher self, which is the ultimate purpose of tarot cards, just like yoga. The tarot is in essence a soul map, a deep psychological guide to self-empowerment. Playing with Tarot cards is a conversation with your higher self. The cards always work. It's not magic—tarot cards are a sacred mirror. There are now thousands of types of tarot decks. A traditional deck has 22 Major Arcana (or trumps) which are archetypal images. There are 56 Minor Arcana cards, sixteen Court or Personality cards; the Kings, Queens, Princes, and Pages. There are four elements or suits: Fire, Earth, Air, and Water, with 10 cards in each. Above all, there are no inherently negative cards. Below is The World Tarot Card Meaning: love, health, money, and Yoga. See also our Free Online Tarot Readings , like popular Yes or No tarot, and 3 cards tarot.
Want to keep learning the meaning of the Tarot cards with The Tarot Guide?  Check out our recommendations on The Best Tarot Books!
If you are looking for the best tarot decks for beginners search no more!
Sources
Wikipedia The Sun (Tarot card)
Want to keep learning the meaning of the Tarot cards with The Tarot Guide? Continue to the next card…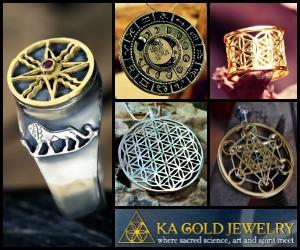 Ask AstroTarot AI astrologer
Talk with our AstroTarot AI astrologer (powered by OpenAI) and ask anything about your horoscopes, astrology, tarot, and numerology.
The AstroTarot AI astrologer can give horoscopes based on birthdate (Data are not recorded). The AstroTarot AI astrologer can provide love horoscopes, weekly horoscopes, monthly horoscopes, numerology analysis, and tarot readings. Make the most detailed free natal chart and discuss results with AstroTarot AI astrologer.
Ask the AstroTarot AI astrologer directly, just as you would ask a real person. Answers will amaze and surprise you.
AstroTarot - Your Window to the Future!
Check out AstroTarot's Recommended Products, or make your personalized horoscope and natal chart with our most detailed free natal chart. If you like it, share this article freely with a link to the source.