The Judgement Tarot Card – 20 – I am ready to receive my higher calling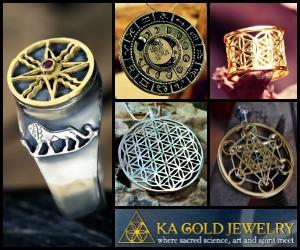 The Judgement Tarot Card DESCRIPTION: illustration, colors, and symbolism
The Judgement Tarot card depicts a scene that is very similar to the famous last judgement.  The card shows archangel Gabriel blowing his trumpet. He is the Messenger of God and a representation of authority.  Naked women, men, and children rise from their graves to respond to his call. Their arms are outspread and they are looking up into the sky, showing that they're ready to be judged for their actions and will accept their fate. They are ready to know if they will be accepted into the heavens or in hell. In the background is an extensive mountain range covered in snow. It signifies the insurmountable obstacles and that judgement is unavoidable and no one can escape it. Judgement is ruled by Pluto, who is the underworld's ruler. The card reminds us that everything comes to an end and that a new beginning is coming.
 Numerology: The Judgement tarot card is the number twenty of the Major Arcana cards. The card tells you that it's time for some reflection and evaluation of yourself and your actions. The number 20 energy contains a large dose of 2 energy such as coexistence, teamwork, and support, plus an amount of 0 energy such as wholeness, and holistic expression. The essence of the number 0 supports the essence of the number 2 with its wholeness, inclusiveness, and infinite potential. 
Wikipedia: The traditional scene is modeled after Christian imagery of the Resurrection and Last Judgement.
A statement that represents The Judgement Tarot Card: I am ready to receive my higher calling!
The Judgement Tarot Card – IN GENERAL
The Judgement Tarot Card, sometimes called "Resurrection," represents the great reunion that the ancients believed would happen once in every age. This was the time when souls are collected and taken home to their place of origin. Then the world is seeded with new souls and the process starts over. In personal terms, the Judgment Tarot card points to freedom from inner conflicts. Judgement indicates you are being called to something greater. Now is the time to let go of the old and rise up! The self-reflection will help you to have a clearer and better understanding of where you are in life.  You will see which steps you need to take in order to move forward in a positive direction.  A major rebirth is possible. The card signifies that the buried talents of past incarnations can come through an individual in this lifetime. This card advises you to trust the process of opening yourself. That is because what occurs is of consistently high quality. You can effortlessly manifest as a multi-dimensional being, and assist in evoking that response from others. The card is the cosmic wake-up call. In a spiritual context, the Judgement card tells you that it's time for some self-reflection. This is also interpreted as a call for enlightenment and self-awareness.
Is the Judgement tarot card good and what does it represent?
The world Judgement card meaning depends on is the card upright or reversed and what is its position towards other cards.
What does The Judgement card mean – UPRIGHT?
An upright Judgement card in a reading often suggests introspection and self-evaluation of your past and current behavior. Take time to ponder on things before going on with your life. The card can also be an indication that you have achieved a level of clarity that allows you to evaluate yourself and your choices in order to make the right decisions. The card reminds you that you will be faced with choices that will have an amazing effect on your life. The card brings to mind moments where actions you have taken have changed the course of your life path for good. The consequences of those actions will catch up to you. This card seems to indicate that this is the time. You may have to let go of the past to have a new life. You cannot do anything about the past.  Moving forward is your best move. Also, The Judgement Tarot Card can indicate that you or someone you care about is being judged too harshly by others. Also, it can indicate that you are judging people harshly. Also, the card can represent a legal matter or court case being resolved. If you have acted honorably, this matter should be resolved in your favor. You need to clear your conscience and learn from the past. This card can also signify being separated from someone you love by an ocean or sea. You can expect to be reunited with them soon. The The Judgement Tarot Card can also indicate homesickness.
What does The Judgement card mean – REVERSED?
"Reversed tarot card" is a card that appears to be upside down from your angle of vision. A reversed Judgement Tarot Card can mean that you doubt yourself too much. This self-doubt not only affects your current state of mind but also holds you back from making decisions that can lead to great opportunities. As a result, you are stuck in a rut.  So, the card advises you to regain your strength and confidence. Now is the time to take action. The card can also indicate that you are too hard on yourself.  You are filled with the thought that you are unable of doing what you need to. This thought can be caused because you are clinging to the opportunities that you have lost in the past or mistakes that you have made. You see them as weaknesses instead of lessons.  So, try to get rid of negative thoughts. Just allow yourself to have a fresh start and a clean slate. And do not forget the lessons you've learned so far.
What does The Judgement card mean – in LOVE?
Upright:
The Judgement Tarot Card in a tarot love reading indicates that it is time to consider what you really need in a relationship. If you are in a relationship, the card speaks of the danger of not fully appreciating each other. Maybe you and your partner are judging each other too harshly. Be wary of throwing blame or accusations at each other during arguments to try and provoke a reaction. You may do more damage to your relationship than you mean to. Instead, try to sit down and talk through how you are feeling without trying to apportion blame. You need to forgive past mistakes if you want the relationship to move forward. Or maybe you can't value your relationship as it is at the moment. So, the card is telling you to sit down and take the time to truly connect with your partner. Listen to each other's feelings, and needs.  Open communication will probably help you to breathe new life into your relationship. It can also indicate that others are judging your relationship.  Or others are talking about you and your partner behind your back. The best thing you can do is to rise above it. It's really their issue, not yours. If you're single, the card advises you not to be too hasty in judging potential partners. Give yourself a chance to get to know them before you decide if they are for you. Take time for some reflection.  Just think of what you want in your next relationship. The Judgement card advises you to not judge potential partners too hasty.  Also, try dating someone outside your usual preferences. Something gorgeous will flourish when you open up to someone with a completely different view or background that you would have otherwise missed out on.
Reversed:
If you are in a relationship, the card can indicate that you are avoiding making a decision about the relationship because of fear and self-doubt. It is a decision that needs to be made. The card advises you to take action now because you may lose the opportunities available to you. The Judgement Tarot Card reversed can also indicate malicious gossip or false accusations. So if you have heard rumors about your partner, make sure you get the facts before you rush to judgment. The card can also indicate issues caused by failure to learn from the past. Ask yourself have you learned all you could from past issues and are you applying that knowledge to your relationship? If you are single, the can indicate that you are letting shyness or embarrassment stop you from approaching the person you are interested in. Don't let fear hold you back. The Judgement Tarot Card reversed can also indicate that a legal matter or court case will be resolved but in an unjust or unfair manner.
The Judgement Tarot Card and MONEY
Upright: ​ The card indicates that you could make success. You need to make a decision but you are paralyzed by self-doubt. This is not a time for indecisiveness. The Judgement Tarot Card indicates that you are being watched and evaluated. Now is the perfect time to be conscious of how to present yourself. The outcome is positive. If you've been working very hard, your efforts will very likely be acknowledged. So, now is the time to pick up the slack before any damage is done to your career. Financially, The Judgement Tarot Card indicates new contracts and cash flow. Also, it warns you about impulse shopping and not to make fast judgments. Make sure that you do your research before you decide to go shopping. Also, the card advises you to comply with laws and regulations.
Reversed: The Judgement Tarot Card reversed indicates that you are at a turning point in your career. So, you need to make a decision but you are paralyzed by self-doubt and fear. This is not a time for indecisiveness. So, you need to grab the opportunities available to you. If you let them slip by, you may regret it. Financially speaking, do not be overly cautious with money. That does not mean you should blow all your money at a casino but loosening the purse strings a little bit won't kill you. If there is something you need and you can afford it, just buy it. It's good to be financially responsible but you don't have to worry about every penny you spend.
The Judgement Tarot Card and HEALTH
Upright: In a health context, The Judgement Tarot Card is absolutely a good sign. It indicates a period of recovery and wholeness. You are finally ready to take the necessary steps to help you heal from a long-term illness. Or maybe you're finally strong enough to get rid of bad habits that affect your health. You have come through the tough times. You learned from the past and you are ready and willing to take all necessary steps to help you and get recovered.
Reversed: The Judgement Tarot Card In a health context indicates that if you suffer from a long-term illness or injury, you need to let go of any old negativity. You need to let go of negativity if it's relating to someone who may have caused or contributed to your injury or illness. Holding onto negativity will make your recovery more difficult and slow. You have to accept where you. So, you need to let go of the past if you want to move forward.
Tarot Yoga
If you pulled The Judgement Tarot Card during your tarot reading, you should practice  Utkatasana or Chair pose.
Yoga is an expression of body movement, breathing, meditation, and philosophy. Yoga and tarot heal the body by intersecting in multiple realms. They both create a bridge between your subconscious and conscious mind, use archetypes to reveal life lessons, work with the elements, serve as a guide for the appropriate practice, and help us cultivate our intuition and accomplish our life's true self. Tarot cards are a divination tool made up of 78 images and qualities, split into 22 major arcana cards representing karmic lessons and 56 minor arcana cards representing day-to-day choices. Read more about TAROT YOGA.
About Tarot
Tarot cards are a form of divination, which literally means working with the divine, or your higher self, which is the ultimate purpose of tarot cards, just like yoga. The tarot is in essence a soul map, a deep psychological guide to self-empowerment. Playing with Tarot cards is a conversation with your higher self. The cards always work. It's not magic—tarot cards are a sacred mirror. There are now thousands of types of tarot decks. A traditional deck has 22 Major Arcana (or trumps) which are archetypal images. There are 56 Minor Arcana cards, sixteen Court or Personality cards; the Kings, Queens, Princes, and Pages. There are four elements or suits: Fire, Earth, Air, and Water, with 10 cards in each. Above all, there are no inherently negative cards. Below is The World Tarot Card Meaning: love, health, money, and Yoga. See also our Free Online Tarot Readings , like popular Yes or No tarot, and 3 cards tarot.
Want to keep learning the meaning of the Tarot cards with The Tarot Guide?  Check out our recommendations on The Best Tarot Books!
If you are looking for the best tarot decks for beginners search no more!
Sources
Wikipedia The Judgement (Tarot card)
Want to keep learning the meaning of the Tarot cards with The Tarot Guide? Continue to the next card…