6 Perfect gifts for Aquarius woman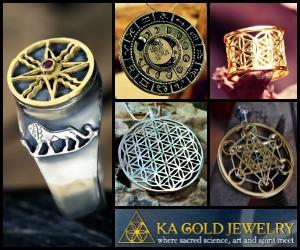 Aquarius woman is a complex creature. The lucky Aquarius lady in your life deserves the best.  No matter if you're shopping for your wife, girlfriend, mother or daughter, these unique gifts for her will steal the show. No meter if you're shopping for birthday or another celebratory moment, browse these gift ideas to find something that's as thoughtful, creative and sensual. The best gifts for Aquarius women are the  combination of unique and thoughtful. Here are a few gift suggestions which will bowl her over.
1. A book of science
Aquarius woman has a keen, inquiring mind. They are interested in getting into the heart of everything and knowing how it works. Perfect gift for her is a good book. Look for titles ranging through culture, science, travel, social issues. She hates Steer clear boring historical books or mushy romances. The trite and conventional bore her, which is why she may not be interested in the recent best sellers. Gift your Aquarius woman a membership to a book club or invite to a famous book-launch and an after-party.
  The Science Book: Everything You Need to Know About the World and How It Works Paperback – August 16, 2011
The Science Book by National geographic, covers a wide range of scientific areas, providing both a general overview of topics for the browsing reader, and specific information for those who wish to obtain in-depth insight into a particular subject area. You can read about natural phenomena, revolutionary inventions, scientific facts. The well-structured organization of this book with its numerous sections and chapters offers the reader an entertaining introduction into the large field of natural sciences

Rating:
4,7 out of 5
295 customer ratings
Many customers testify that the women were delighted with the gift. Many of them find this book helpful, and say that you can't go wrong with National Geographic.  "Interesting to read and has lots of great photographs" –

Alex T.
2. Metallic shiny skirt
An Aquarius woman has a good taste in cultural pursuits. She loves to be well dressed and fashionable. She does not follow the dictates of the fashion runway. When choosing a gift for her, take care to select clothing that is smart and proper to a special occasion. She tend to wear streamlined, futuristic dresses. Her colors are bright fuchsia, cobalt blue or charcoal gray or anything else that brings out the free-spirited personality she is.
             CHARTOU Women's Premium Metallic Shiny Shimmer Accordion Pleated Long Maxi Skirt
This is perfect gift suggestion for your Aquarius woman. It is shiny and metallic long maxi  skirt with pleats. It is made of  cotton and spandex with

stretched high waist. It can be used in many occasions such as

 party, dancing, casual daily wear vacation and so on.

Rating:
4,2 out of 5
1056 customer ratings
Many customers testify that the women were delighted with the gift. Some of them say that the skirt was very classy looking and that they have received a lot of compliments. Many of them will be buying in other colors."

Gorgeous skirt! I highly recommend it" –

Lizette
3. Gemstone  Bracelet
Aquarius woman loves jewelry as well. It is not enough to her to be decked in something that is expensive or conventional. Instead her taste in jewelry is unique and individual. You could do well by getting her a ring studded with a special crystal or a bead bracelet woven into an African design. There is originality about her and you would do well to keep this in mind when choosing a personal gift for her.
                           Believe London Gemstone Healing Chakra Bracelet Anxiety Crystal Natural Stone
This natural genuine Aquamarine and Morganite stone bracelet is another great gift for Aquarius woman.  Your woman can wear this gemstone  bracelets or anklets anywhere and with anything. Above all, this crystal semi-precious bracelets help with stress relief . Also is known as yoga bracelets or reiki bracelets.

Rating:
4,5 out of 5
1974 customer ratings
Many customers testify that the women were delighted with the gift. "

Great purchase. Ordering more to share."-

Raine. Also many of them received many compliments wearing it. 
4. Hi-tech gadgets
Aquarius woman has a deep interest in technology. She doesn't care if it is"guy stuff". She will be only happy to talk of the newest version of i-Pad. When choosing a gift for her, explore hi-tech gadgets like the newest GPS system or a digital camera. If you are looking for something more personal, look for a beeper with voice mail capability. This will satisfy her desire to remain connected with friends and best of all allow you to leave her intimate messages.
               Canon PowerShot SX530 Digital Camera w/ 50X Optical Zoom – Wi-Fi & NFC Enabled 
Aquarius woman will love this gift. Whether the perfect shot is up close or seemingly out of reach, you'll capture it beautifully thanks to this camera. Also, it is equipped with built-in Wi Fi and NFC to make wireless sharing of photos between compatible devices easy and convenient.

Rating:
4,5 out of 5
769 customer ratings
Many customers testify that the women were delighted with the gift. Many of them say that it is easy to use and fit into a medium size purse. "

All things considered, this was a Great Deal!" –

John A. Huguley
5. Recycled furniture
Good choice is gifts of new thoughts and ideas on humanity. They are fair-minded and deeply care about human progress. Anything from a nice-looking recycled coffee table, to a donation in her name, would please her. You could take her at a school for underprivileged children with special needs. Your time and effort spent here will leave your Aquarius woman with a deep sense of satisfaction at having made a difference, in however a small way.
This sturdy table is constructed of solid POLYWOOD recycled lumber that has the look of painted wood without the maintenance real wood requires. It won't splinter, crack, chip, peel and it never needs to be painted or waterproofed. Enhance your Aquarius woman outdoor living and entertaining space with this classic conversation table. It's guaranteed to get people talking.

Rating:
4,4 out of 5
73 customer ratings
Many customers testify that the women were delighted with the gift.

They say that they  absolutely love this table. Its a perfect fit to put chairs around and be able to put food and drinks on. Also, it is easy to put together . "Great looking. Perfect size" –

Janet Ossen
6. swimming with dolphins
Aquarius woman needs originality in lifestyle and outlook. She is open to enjoying any kind of experience that is spontaneous and different. Look for unique and creative experiences you can treat her. Take her on a bird-watching tour or go swimming with dolphins or to a car club. Many of these car clubs arrange for fun caravans. Aquarius woman will be thrilled at all the adventure and glad that you thought up of something so different.
We hope that we helped you to find a perfect gifts for Aquarius woman . If you want to know more about Aquarius  see also Aquarius things you need to know
Originally posted 2020-01-14 22:57:26.