Agate blue – Amazing characteristics and use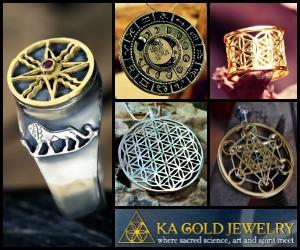 COLORS OF AGATE BLUE: Light blue with white or dark lines
APPEARANCE:

stripped

, often small and oval
FREQUENCY: Easily accessible
SOURCE: Brazil, Mexico, Germany, USA, Croatia
CHEMICAL FORMULA:  agate blue (variety of quartz) SiO2

       Blue Agate

Blue agate is a healing stone. Its soft energy relaxes and soothes. It is effective for activating and healing the throat chakra. It allows the free expression of thoughts and feelings. It is a very powerful stone that protects and supports those who wear it. It neutralizes anger, infection, inflammation, and fever.

Psychologically, blue agate is opposed to repression and suppression of feelings. It eliminates the fear of criticism and rejection. Blue agate eliminates old models of repression. It helps men to relax and accept their sensitivity and delicate nature.
Mentally, Agate blue helps with the verbalization of thoughts and feelings and is opposed by mental stress. Emotionally, it gives the energy of peace and neutralizes the feeling of anger.
Spiritually, Agate blue refines the throat chakra. This is a stone that connects thought with spiritual vibration and brings peace of mind.


   HEALING EFFECTS 


Agate blue is a powerful throat healer. It eliminates blockages in speech, problems with shoulders and neck, insufficiency of the Tyrode gland, throat infections, and lymph infections. Lowers the temperature and removes blockages in the nervous system. Helps capillaries and pancreas. In the form of an elixir treats brain fluid imbalances and hydrocephalus.

Blue agate can be useful in healing with sounds – focuses and directs sound to the appropriate place. Using this stone can help keep you concentrated on what you are doing. This stone can remind you that everything is okay if you become angry easily. Also, It is a stone of good fortune. With this stone, you can bring yourself into a place and calmness and balance your emotions. This stone brings physical, emotional, and intellectual balance.

Also, Agate blue cleanses the lymphatic system and pancreas and heals the stomach, eyes, and uterus. Heals skin disorders and strengthens blood vessels. This stone can help you overcome depression. The effects of Agate are powerful at the physical, spiritual,  and emotional levels. This crystal will neutralize infection,  anger, inflammation, and fever.

Agate blue is for the throat chakra and helps problem-solving and creative analysis. This stone is a powerful throat healer. Agate blue clears the throat chakra so you can express the highest spiritual truth. This stone helps with neck problems and releases shoulder, thyroid deficiencies. and all lymph and throat infections.
POSITIONING AND USE
You can use this crystal wherever appropriate, especially on the throat.
                                                                        Polished Blue Agate stone
Pocket Stones. Stones weights about 5 ounces-piece. Approx about 2-3″ /50mm-80mm/. They fit easily in a pocket, they are perfect to hold in hands, or any other place you wish to. Stones are smooth and polished and they feel great to hold in your hand whenever it is time for relaxation or just anxiety relief.  They are perfect for healing the body, mind, and spirit. Also, enhance meditation. Polished Blue Agate stones are perfect gifts for many occasions.
Ratings:
4,6 of 5
1,616 customer ratings
Many satisfied customers are a delight with this product. "Looks exactly like the picture!!" – Tatiana pinter 
 

INTERESTING FACTS:
Agate blue is associated with the Virgin Mary, and therefore it has a positive impact on motherhood.
In Scandinavia, blue agate stone is sacred mother earth called Nerthus.
It helps you in communication and expression of true feelings.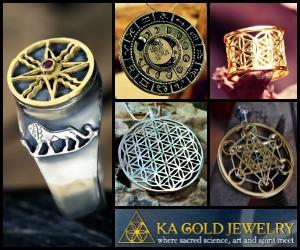 Ask AstroTarot AI astrologer
Talk with our AstroTarot AI astrologer (powered by OpenAI) and ask anything about your horoscopes, astrology, tarot, and numerology.
The AstroTarot AI astrologer can give horoscopes based on birthdate (Data are not recorded). The AstroTarot AI astrologer can provide love horoscopes, weekly horoscopes, monthly horoscopes, numerology analysis, and tarot readings. Make the most detailed free natal chart and discuss results with AstroTarot AI astrologer.
Ask the AstroTarot AI astrologer directly, just as you would ask a real person. Answers will amaze and surprise you.
AstroTarot - Your Window to the Future!
Check out AstroTarot's Recommended Products, or make your personalized horoscope and natal chart with our most detailed free natal chart. If you like it, share this article freely with a link to the source.