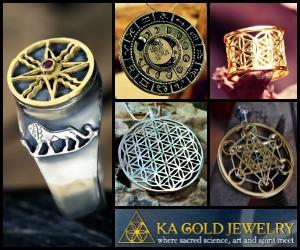 Aquarius – Period- Jan 20 – Feb 18
general horoscope
Name: Latin name for a man who carries water
Planets: Saturn and Uranus
Color: Electric Blue
Pets: Firefly, eel
Metal: Uranium
Gemstones: Blue sapphire
Plants: Frankincense, rubber
Symbol: The Water Bearer
Element: Air
Group: Theoretical
Polarity: Positive
Favorable Colors: Turquoise
Opposite Sign: Leo
Unjust declaration of Aquarius: Aquarius is strange.
CHARACTERISTICS:
Aquarius is the third and last air sign. Deep thinkers, loves helping others.  He likes the space, freedom and independence. Aquarius is unpredictable, disobedient and resourceful. One on hand, you'll see someone who is shy, and quiet. On the other, an Aquarian can be boisterous, eccentric, and energetic. Aquarians have a deep need to take time out alone and away to rejuvenate themselves. The keyword for this sign is imagination. He loves technology and any form of communication with the whole world …. Aquarius is an individualist, original, unconventional, truthful,  controversial, elusive, casual, charming; bohemian and a gambler.
LOVE:
The person it  loves, he or she must first be my best friend. Intellectual stimulation is by far the greatest aphrodisiac for the Aquarian.  It must  be mentally attracted first. It is not jealous, not possessive in love. Her  partner must be intelligent and independent. Aquarius has intense feelings, but they do not last long. Their Eros is romantic, cheat for changes. Honesty and sincerity are essential for anyone seeking a long-term connection to this dynamic personality.
Many of them loves  group sex.
FRIENDSHIP:
Aquarius would like to  be a friend with the whole world. He likes strange people. Aquarius is direct, no-nonsense approach in combination with their strong values can make it challenging to get to know the inner person.  They look for creativity, intellect, and honesty in their friends. When it comes to family, the expectations are no less. She is the kindest and most helpful friend that one can imagine. Aquarius is the most human character.
JOB:
Aquarius is inventive. She needs a lot of freedom. Aquarians bring enthusiasm to the work they do, especially when it involves expression. Money is not the most important thing to her. High intellect combined with an Aquarius' willingness to share their talents inspires many who work in the same environment. Occupations for Aquarius are: photographer, engineer, computers, film director, actor, ballet dancer, inventor, researcher, physicist, antiquarian, journalist, occultist ..
Wardrobe:wants to look different. Her favorite color is electric blue.
STRENGTH:
original, humanitarian, independent.
WEAKNESS:
Runs from emotional expression, uncompromising, temperamental
CHARISMATIC MARK:
Good looks, beautiful eyes, angular faces, thin build.
LIKES:
Fun with friends, fighting for causes, helping others, intellectual conversation, a good listener.
DISLIKES:
Limitations, being lonely, broken promises, dull or boring situations, people who disagree with them.
ENVIRONMENT:
Any gathering of people to exchange ideas.
Originally posted 2020-01-16 05:00:03.