Aquarius Little secrets – how to deal with Aquarius boss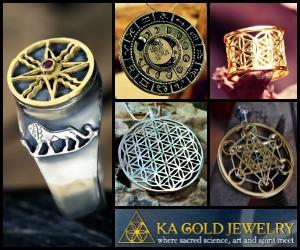 Motto: I must change this and that, immediately
– Aquarius boss is uncomfortable giving orders, he has no particular desire to direct others and he is totally incompatible with stuffy board meetings. This doesn't mean Aquarians are not competent bosses. Secret: remember that he is always looking for someone who will do this for him, and he will give you a big reward for that.

-He may be absent-minded and forgetful, eccentric and unpredictable, he may even forget your name, he may give you some work that is not yours an tell you to finish it in last minute. Secret: under it all he really is rather a lovable old dear. Most Aquarians are,. You must get used to their peculiar ways, sudden changes and unexpected surprises or you must quit your job. You need to have nerves and patience for him.

-Typical Aquarius boss doesn't approve of people living beyond their income. He won't be impulsive about giving raises, but he won't be stingy either. You'll get just about what you deserve . Secret: Do not try to borrow money from an Aquarian boss. Make no mistake. He'll expect your best-your very best.
-He does have a desire to know about your personal life. You can tell him anything at all without worrying that he'll be shocked. Nothing shocks him. The Aquarian boss hasn't the slightest desire either to judge you or advise you. Secret: just don't cheat him, lie to and do not brake promises. On the other hand, don't ever attempt to dictate his personal code to him, either.

– He is great listener and he loves team work, he listens to everyone's -opinion about projected procedures-and sometimes even ask a subordinate to make the final decision. Secret: he wont tell if he thinks your decision is wrong.. He enjoys sitting back with an I-told-you-so look, when the decision you made falls. He wants to teach you a lesson. You do have to watch that. You're lucky if he explains even once just exactly why he thinks you're on the wrong track. When dose that he won't explain a second time.

-There's always change around Aquarius boss. Don't get too set in your ways around this executive. Do not be surprised to come on the work and find your office has been moved to another floor and he forgot to tell you. he can tell you to do your work with a new method which is new to you. Secret: Don't worry, you'll catch on. Hell wait. He's patient.

-He may spend whole day talking your ear off, and the next day he will sit inside his office, ignoring you, customers and suppliers. Secret: He's resting his soul, and those periods are necessary. Do not take it personally because he'll considers his workers as his friends. the real business of your Aquarian boss is friendship.
Originally posted 2020-03-07 10:02:46.