Virgo as Ascendant – influence on zodiac sign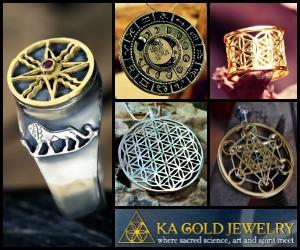 The ascendant   explains the characteristics of  zodiac sign. If you want to make sure of everything about  your  horoscope and natal chard the right way, you have to know characteristics of  Ascendant. It discovers  character. It is possible to provide the first psychological portrait of one person, even without knowing the sign itself, while the other way around is not possible. That is why all the horoscopes that can be read in the newsletters are inconsistent.
Physical appearance: They are of average height, or slightly above the average. They are well built, with oval faces, dark hair, eyes and tan. They have distinctive noses and energetic walks. Most of them have beautiful hands and palms and long fingers. Men tend to lose hair along the years, while women have an overstated urge for pedantry.
Mental abilities: They love learning, have an active mind and terrific mental abilities and memory. They can be quite critical toward others. They are perfectionists and great organizers. They are prudential, methodical and sometimes cynical.
Mercury rules the natal chart of the Virgo ascendant. Their most suitable partner is Pisces, either sign or ascendant. Virgo ascendant creates prudential persons, good providers which work a lot, since they have plenty of needs that need fulfilling to their satisfaction. They are always concerned, due to their constant obsession with details. They are not ready to walk over somebody for their own pleasure.
They are rational and economical; they take care of their health, although they may be hypochondriacs. That might be the reason for Virgos to practice medicine, or some hygiene related occupation. They are methodical, with distinctive mental abilities, precise and analytical. The environment considers them as realistic and diplomatic persons, inclined to cast criticism all around. They preserve personal order and discipline, and aspire to achieve good organization of their actions. They are very communicative. They cherish their carefully grown friendships.
They are emotionally abstained, and they tend to be distrustful toward they loved ones too often. Apart from the Pisces, their suitable partners may be Taurus and Capricorn. If you wish to seduce a Virgo, admire their intelligence, give them books, get engaged in word games, flatter their shrewdness. They may be very hot in the bed, but also quite abstained.
Their descendant is in Pisces, which points to the fact that their ideal partner is a compassionate person whom can help them relax, to let go, and to stop worrying about every little thing.