Cancer as Ascendant – influence on zodiac sign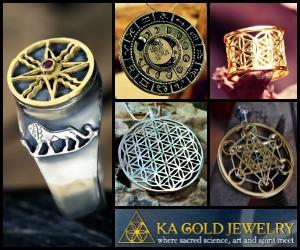 The ascendant  primary explains the characteristics of persons zodiac sign. If you want to analyze the horoscope the right way, you have to know characteristics of  Ascendant. It discovers  character. It is possible to provide the first psychological portrait of one person, even without knowing the sign itself, while the other way around is not possible. That is why all the horoscopes that can be read in the newsletters are inconsistent.
Physical appearance: they are not extremely tall, liable for gaining weight, They have round faces and chubby cheeks. They most often have small, almost child-like noses. They are square built with short arms and legs. They are usually of average and smaller height. They are slimmer in their youth, but they tend to gain weight around the stomach and waist. They have dark, chestnut hair and brown or light brown eyes. They are notable by their slow, hardened step, smaller and perky noses. Women are romantic and feminine.
Mental abilities: They love all novelties, changes and travels, and public life as well. They are possessive and very careful and responsible spenders. They are essentially likeable, but emotionaly unstable persons. They usually display occult capabilities. They believe there is something behind all things, and are very suspicious. They love the theorys of conspiracy.
The Moon rules the natal chart of the Cancer ascendant. The perfect partner is Capricorn sign or ascendant. The Cancer ascendant incites sensibility, mood changing and withdrawing in oneself. Due to their planet ruler, the Moon. They are imaginative, communicative, understanding for their environment and family, which they love very much. They are hard working, but afraid of business failure. They are also afraid of humiliation and derision. Because of their ascendant they tend to be emotionally attached, sometimes obsessive. They are honest and loyal friends. Women with Cancer ascendant have very strong maternal instinct. They are shy and they hate fights. They are prone to alcohol.
They are very adjustable. They often put someone others wishes in front of their own, but with expressing possessive behavior. They are extremely communicative, gentle and compassionate. They have strong intuition. They can be fearful and insecure, until the point someone endangers their family or close ones – when they become fearless in defense, even in attack. They are faithful and loyal. Apart from Capricorns, they might establish relationships with Leo or a Taurus. If you fall in love with a Cancer, consider flowers, kisses chocolate and candle lights. Monogamous in his nature, the Cancer is a true romantic.