Capricorn Little secrets – how to deal with Capricorn boss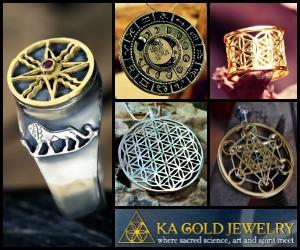 Motto: I will treat you like a son or daughter. You'll get spanked when you're bad and rewarded when you're good.
-The Capricorn bosses office is very unusual. In one comer is a large circular desk for the papers that require his daily attention. The rest is furnished with couches, several chairs, coffee tables, heavy draperies, lamps, book cases…You would think you were in somone's home. Since he must spend so many hours away from his home, this boss brought it with him. Home is sacred. At almost any hour, you will find his relatives around. Secret: Family life is never neglected for business. Ask him if he needs a help when he talks about family problems and he will be grateful. That is the key for promotion.

– He's a kindly father image to those who work for him, stern, but fair. He insists on obedience to duty. He seldom raises his voice to give orders except on rare occasions when stupidity or careless mis­takes cause him to bellow. He do not love to give com­pliments or flattery. Secret: If he say: "Yeah, that's good," do not think that literary, be sure it is grate .But he wants to hear compliments.

– He is a sympathetic listener to his employees' personal troubles, and he makes sure they solve their problems. The staff is like a family, he will help when you get stuck somewhere on vacation without money. Charity solicitors can always get a check from him. Secret: do not think that he would be very generous because he is friendly. He doesn't hand out Christmas bonuses like Santa Claus.

– Now and then he goes into a black, melancholy mood of depression. He will close his door, stares out the window ,phone calls are held and office problems kept on ice. Secret: do not think this is personally if he do not answer your question, and do not dare to disturb his privacy. He will handle this on his own.

– If he has any spare time, he won't waste it. He'll expect you to imitate him. Secret:
Don't spend office time polishing your nails, don't hang on the phone in the back office,. It wouldn't be wise to have your brother or friend visit you at the office.
– Capricorn boss is always impressed with the status , he loves to know important people.
Secret: you'll make a hit if you are familiar with the social register. If you didn't graduate from prestige university , then for goodness sakes at least have an aunt or uncle who did.
– He is very professional but he want to see you as a great and traditional person. Secret: if you want to be promoted make sure he knows you take care of your mother ,or that you pay your brother's tuition at prep school,. Clean fingernails, courteous manners , efficient work without whining or complaints will be a requirement. Never call him by his first name in front of strangers, and never criticize his family in front of anybody.
Originally posted 2020-04-04 06:04:40.