Gemini as ascendant – compatibility with other signs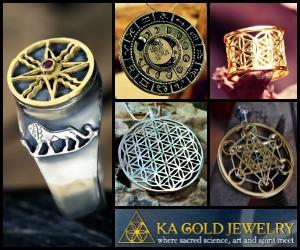 GEMINI ASCENDANT- characteristics
Persons with the Gemini ascendant are usually agile, capable and slim. They have quick moves an lively gesticulation, they are also blessed with above the average communication abilities. They almost always appear younger than they are. They have the well-known baby face with, most often beautiful eyes. Their affinities involve languages, media and art. They may be restless and one place does not hold them for long, they like to have a piece of everything.
Gemini ascendant- Aries sign

This combination gives very agile and capable people, but not hasty. They are able to persuade others to trust their ideas, but they lack persistence. They have an above average intelligence, but they talk too much. They are expected to have a lot of shorter journeys, and a lot of brothers and sisters. In a relationships they ate loyal but they need to learn not to analyze every word.
Gemini ascendant– Taurus sign

They are calm on the outside and unstable on the inside. People born with this combination  want to put things in order but they do not stay in one place sufficient enough. They always make calculations with their income. Gemini ascendant makes them too analytic and detail oriented. They are great at work and hard in relationships.
Gemini ascendant– Gemini sign

This combination of sign and ascendant gives masters of communication and languages. They are polyglots, dancers singers and very eloquent. Although they are self-aware, they should guard their firm stand, before everything bursts into bubble. Their ideal partner must be a good listener and eloquent too because Gemini will soon get bored.
Gemini ascendant– Cancer sign

These people love gossip which makes them able to conspire, but at the same time, they are very compassionate. They balance between being open and introvert. They are good in analyzing dreams.In relationships they are very sensitive. They are great friends and advisers.
Gemini ascendant- Leo sign

people with this combination  are good organizers of events, and experts for communication. They are able to win over the clients that did not favor them. They possess an excellent combination of authority and eloquence that affects people. They are dominate in any relationship, even with love ones.
Gemini ascendant- Virgo sign

They are people who are prone to constant analysis and combinations, in which they get caught up. They have god possibilities in intellectual professions. They can be very eloquent if they achieve stable direction. They need to learn to balance their energy. They tent to lost themselves in details, and waste lot of precious time in analyzing word ,details, acts.
Gemini ascendant- Libra sign

This combination gives people who  are charmers with a reason. They are agreeable company, but they may be inconstant. They are usually well educated with titles. They function excellent as diplomats and in occupations that require language knowledge. They are passionate lovers, they love to love and be loved.
Gemini ascendant- Scorpio sign

They appear as though they are going to act, but it all remains on words. They may be problematic, even quarrelsome, but never dangerous. They love challenges, whether to create them or to be put against one. That love interesting and fun people around them who will inspire them. They even love dominate people in love relationships because they love challenges.
Gemini ascendant- Sagittarius sign

This combination of signs gives people who  are un catch-able. They may appear as trustworthy, and people love them and accept them easily, but in the next moment they will not be there. Most often they have happy marriages, even two of them.
Gemini ascendant- Capricorn sign

people born with this combination  are very cold and stiff on the outside, and fiery within. The first impression of them is usually the wrong one. You will be amazed by them once you get to know them. They balance between being serious and frivolous. They can become very interesting if they achieve that balance. They often work in the hospitality industry. They are very gentle and faithful an all relationships.
Gemini ascendant- Aquarius sign

These people are very sociable. Their life revolves around going out, being on stage. They have a lot of relationships during their youth. They are always on the move, rarely alone. But ones they find right person they are very loyal and stable. They often have great marriages and lots of friends in their home.
Gemini ascendant- Pisces sign

These people are made of numerous persons inside one body. If they manage to balance all the inner voices, they may become good psychiatrist, analysts or writers. Sometimes they need a firm hand to guide them.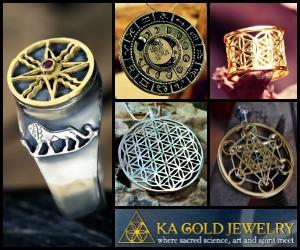 Ask AstroTarot AI astrologer
Talk with our AstroTarot AI astrologer (powered by OpenAI) and ask anything about your horoscopes, astrology, tarot, and numerology.
The AstroTarot AI astrologer can give horoscopes based on birthdate (Data are not recorded). The AstroTarot AI astrologer can provide love horoscopes, weekly horoscopes, monthly horoscopes, numerology analysis, and tarot readings. Make the most detailed free natal chart and discuss results with AstroTarot AI astrologer.
Ask the AstroTarot AI astrologer directly, just as you would ask a real person. Answers will amaze and surprise you.
AstroTarot - Your Window to the Future!
Check out AstroTarot's Recommended Products, or make your personalized horoscope and natal chart with our most detailed free natal chart. If you like it, share this article freely with a link to the source.