Horoscope for Valentine's Day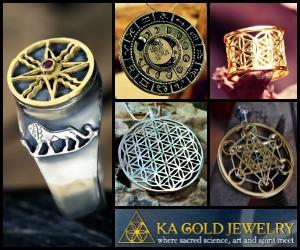 Each zodiac sign is divided according to its current love state. Faithful are those who have stable and happy relationships; complicated are those who are not sure where it is all going and single, those who are just waiting for love to smile at them. So check out what awaits you this Valentine's Day.
Faithful: Shake things up with your partner because otherwise, Valentine's Day will be tedious and tiring.
Complicated: One side wants a relationship while the other side runs away. It would help if you found a compromise.
Singles: With all those flowers and red hearts, you might feel neglected, but soon luck will smile on you in that area too.
Faithful: Play soft music, light scented candles, use essential oils, and let your feelings flow.
Complicated: Don't overcomplicate things because life is too short for such things.
Singles: Ignore everything about Valentine's Day and have a good time.
Faithful: This is an opportunity for Gemini to light the fire. Do something unexpected for your partner.
Complicated: Each partner must have a desire for their other half. Therefore, try to be in touch as much as possible to resolve doubts.
Free: Go out and have a good time, forget about Valentine's Day, and let the weather do its thing.
Faithful: Cancer should plan a special dinner for your partner and offer yourself dessert.
Complicated: You always need to know where you stand. Valentine's Day is the ideal Day to find out.
Free: Ice cream can be your best friend on Valentine's Day. Use it in every situation.
Faithful: A Leo should be gentle and seductive towards his partner. Intimacy always deepens relationships.
Complicated: The lion expects everything to be submitted to him; if he doesn't get it, he quickly moves on to the next hunt.
Single: The vivacious Leo is hard to win over in a relationship. But if the other side makes an effort, everything is possible.
Faithful: A virgin should welcome her partner with light music and fire and serve herself as the main dish.
Complicated: Try to put things on paper and decide if you are ready for such a relationship. Valentine's Day is an excellent day for that.
Free: Call your friends and spend the night having fun.
Faithful: Libra should serve her partner what she likes best and spend a pleasant evening together.
Complicated: Examine your intuition, and you will find out if your partner is ideal for you.
Free: This is not the time to spend at home; Libra should go out and have a crazy night.
Scorpio
Faithful: Celebrate this Day of love with your favorite movies and seduce your partner.
Complicated: If the interest in the partner is weak, it is better to let him go.
Free: Invite your friends to a big party and have a great time with someone you just met.
Faithful: Treat your partner to a pleasant dinner and have fun.
Complicated: Don't panic if your partner didn't think to cheer you up with a bouquet of roses. He might surprise you with something else.
Single: The ideal Valentine's Day for you is to go out and party late into the night.
Capricorn
Faithful: Avoid the routine and do something unusual and different for your partner.
Complicated: Love is sometimes painful, but once you find the right person, it will become the most romantic and passionate thing you could ever experience.
Single: Dress up, go out, have fun, and find your partner.
Faithful: Book a romantic dinner at a special place.
Complicated: Don't expect too much; let things take their course.
Single: Valentine's Day? You have better things to do than bother with such a cliché.
Faithful: Let your plan be a romantic candlelit dinner or a carriage ride.
Complicated: Valentine's Day is torture for you, and it would be best to sleep through it.
Free: Play your favorite music and dance wildly. Have a good time, and then your partner will come by himself.