Horoscopic signs and crystals- Do you know what your crystal is?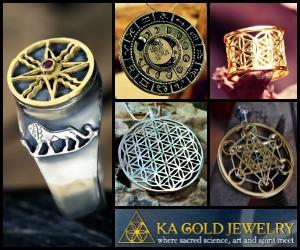 The alternative to choosing the crystal according to the birth month is a choice according to a zodiac sign.
Each sign (horoscope) is attributed to several different crystals according to various criteria (e.g., the month of birth, the ruling planet, etc.). As it is revealed which new crystal is revealed, so are its properties examined and attributed to a sure sign. Choosing crystals for each character is very diverse, both in color and properties, and leaves you enough space to find the one that will suit you the most and who you will like the most.
Aries (21.03.-9.04.)
Rubin, diamond, amethyst, aquamarine, aventurine, cannel, citrine, fiery that, grenade, jad, jasper, consis, magnetite, Topaz.
Taurus (20.04.-20.05.)
Emerald, Topaz, aquamarine, azurite, diamond, kainin, consis, lapis lazuli, malachite, rosary (rosenquarc), rhodonite, sapphire, selenite, tiger eye.
Gemini (21.05.-20.06.)
Green tourmaline, that, apatite, aquamarine, calcite, citrine, green obsidian, sapphire, serpentine, interpreted and rusted quartz, tiger eye, Topaz.
Cancer (21.06.-22.07)
Moon stone, pearl, beril, cannel, calcite, calcite, emerald, opal, pink tourmaline, rodonite, ruby, Ahat.
Leo (23.07.-22.08.)
Tiger eye, ruby, cannon, citrine, emerald, that, grenade, green and pink tourmaline, kunzite, Larimer, onyx, calcite, quartz, red obsidian, patrons, ruby, Topaz, turquoise.
Virgo (23.08.-22.09.)
Peridot, Sardonics, Amazonite, Blue Topaz, Cannon, Citrin, Grenade, Magnetic, Moon Stone, Ahat, Opal, Ruluted Quartz, Safir.
Libra (23.09.-22.10.)
Safir, Opal, Aletrin, Aquamarin, Aventurin, Emerald, Green Tourmaline, Jada, Consult, Ladis Lazuli, Mahagonium Obsidian, Moon Stone, Opal, Peridot, Topaz, Sun Stone.
Scorpio (23.10.-21.11.)
Topaz, malachite, apaška tear (quartz), aquamarine, beryl, emerald, grenade, green tourmaline, consis, moonstone, obsidian, patrons, ruby, turquoise.
Sagittarius (22.11.-21.12.)
Topaz, turquoise, amethyst, azurite, that, Chalcedon, grenade, lapis lazuli, malachite, snow-shaped, pink tourmaline, ruby, smoke quartz, turquoise.
Capricorn (22.12.-9.01.)
Onions, azurite, cannon, fluorite, grenade, green and black tourmaline, magnetite, malachite, peridot, quartz, ruby, smoke quartz, and turquoise.
Aquarius (20.01.-18.02.)
Aquamarine, amethyst, blue obsidian, fluorite, magnetite, moonstone.
Pisces (19.02.-20.03.)
Moonstone, amethyst, aquamarine, beryl, that calcite, fluorite, moonstone, turquoise, sunbathing stone.