Know, Appreciate and Love Yourself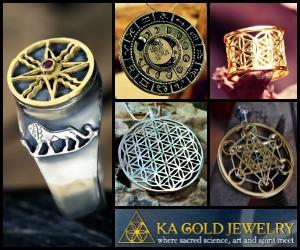 If all you think and dream about is to have a long, healthy and meaningful relationship, you need to work on the person that matters the most and that is yourself. Work towards making yourself the person whom any other person would love to be totally and madly in love with.
Falling in love with your own persona begins when you try to uncover every detail about who you are, finding out what gives you joy and what fills your time. It entails you honouring and respecting your personal values and holding them in high regard. Most people are doing it all wrong. They are out there trying to make a creation based on someone they are not. Falling in love with yourself means that you are truthful about who you are and being proud about it. That includes your flaws as well. When you focus all your primary energies on loving yourself, you can be sure that you will attract the mate that you desire to yourself.
1. Assess Yourself
When you stand in front of a mirror everyday and admire the person you see in that reflection, someone else will also feel the same way about you. Your sense of style should reflect the kind of person that you are hoping to attract. Do not try to be an imitation of someone else out there. Remember what you portray as your outward image is what will attract the person you want to be with. Go all out and make sure that your wardrobe, accessories and make up will reveal a complete image of you, one that does not exist anywhere else. Fall in love with that perfected picture of you and the results will be a perfect relationship.
2. Watch Your Mannerisms
How you carry yourself in public is a deal breaker so to speak. Every first contact you make with the world out there can be compared to you telling the world what they should expect after meeting you. If you mumble and shrug when you give a greeting people will judge that to mean that you are not yourself and consequently you are not someone lovable. On the other hand, if you are pleasing and have good manners, people will be interested and excited every time they have to hear from you. Your mannerisms therefore leave an imprint on other people and they will make a judgement about you based on that. Avoid being grouchy at all costs. There is nothing attractive about a grouchy woman!
3. Stay Tuned To Your Culture
The press is awash with pictures of happy and glam women going out with high profile successful men but that is all those relationships are. Just images that look good to the viewer. A deeper look into such relationships reveals how lousy and meaningless they are. That said, it is important to stay tuned to what is currently happening in the world. Keep up with the trends. Realize that the cultural things that you are interested in will increase your knowledge in other matters and therefore place you in a better position to attract the man of your choice. Do you want to make that move to refine your tastes? You don't have to become a member of an elite group to enjoy the finer things in life but you should find time to add some class to your life. Go on a journey to refine your appreciation of different cuisines, arts and different experiences. When you go about your life with your life on your sleeve, others will want to be around you and with you. A man's greatest desire is to be loved and when the person they are dating is one that has a zest for life, he will want to have you in his life for a long long time.
4. Make Time For Your Friends
When you are single you d o not have to be lonely. The best thing about being single is the fact that you have more time to interact with your friends. Spending more time with new people and existing friends prepares you to meet your potential match. A person who has the potential of being loved would never sulk and throw a pity party for themselves. You should always surround yourself with good friends and people you think you could be compatible with. Doing this allows you to be more in love with yourself and it increases your options.
5. Engage Yourself With Projects
A dormant and quiet life with minimal interactions will not increase your chances of meeting your perfect mate in any way. I mean, how can it? If you are a good example of boredom you are likely to attract someone who only wants a casual relationship. You can't really fault guys out there for wanting more out of a women they are with. It is therefore important that you keep yourself engaged in a project and strive to see it to completion. When you give something out to the world you are viewed as a valuable person and this makes you more attractive.
Fall in love with a task and do it with joy. Make it interesting and learn new things as you work on your project of choice. Doing this does two things. It keeps you connected to the creations of the community. Projects involve joining a decorating class, or joining a band or choir. Use such opportunities to meet new people and share what you can give with the different people you meet. The second thing it does is that it makes you appreciate what you are able to do. When you are successful at doing something you end up feeling good about yourself.
Lastly, the skills you acquire out there are skills that you can implement into your own life.
Concentrate on making your world a better place and you will automatically become an irresistible person to an equally irresistible partner. You can be sure that you will attract a mate that has also worked hard to love himself and has come of age.
Originally posted 2020-05-01 17:33:40.