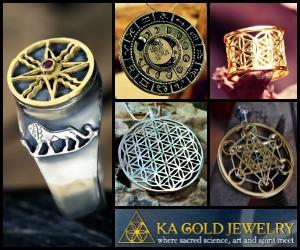 Pisces – Period – Feb 19 – Mar 20
 general horoscope
Name: Latin name for the fish
Planets: Jupiter and Neptune
Color: Sea-Green
Pets: Fish and other sea creatures
Metal: Tin
Gemstones: Amethyst
Plants: Algae, water lily, poppy
Symbol: The Fish
Element: Water
Group: Theoretical
Polarity: Negative
Favorable Colors: Sea-Green
Opposite Sign: Virgo
Unjust adage about pisces:
Pisces do not know how to tell-no.
CHARACTERISTICS:
Pisces are the third watermark and last of all the characters. "Understanding" is a keyword for this gentle, affectionate sign. Pisces are gentle, friendly and intuitive, sometimes too sensitive and romantic. They love music, painting, poetry. Pisces are indirect, mysterious, romantic, hypersensitive and selective character. The symbol of the universal man. Compliant, emotional,  leader on the job. Pisces  lives in a world of imagination. A visionary and an excellent medium.
LOVE:
Pisces  is always searching for the perfect partner. Deep within the Piscean beats the heart of the die hard romantic.  Pisces is the happiest when it can show its deepest feelings to those it loves. They love to give gifts and to make the person in their life feel like a million dollars. Pisces corresponds romantic, vulnerable, but strong  partner. In moments of confusions, Pisces needs a caring person who will help them  find the meaning of life. They love to love and be loved. They love sex without preamble.
FRIENDSHIP:
Pisces is compassionate, flexible. People who are close to them should be kind, sensitive and  patient. They often put the needs of their friends ahead of their own. Deeply intuitive, Pisceans can often sense when something is askew long before anything is said.
JOB:
Pisces love to work with slow tempo, without rigid habits. Pisceans don't give money too much thought. They are more concerned with their dreams and goals than with money. Intuitive and often dreamy, the Piscean is most comfortable in positions that bring their creative natures into humanitarian causes. Yet, in the end there'll always seem to be enough to do what they want in life. Occupations for pisces are : social institutions, occultism, art, especially painting and acting.
Wardrobe:
Pisces  loves to feel comfortable and magical in clothes. They  love antiques and old small details. Their  favorite color is sea green.
STRENGHT:
Intuitive, compassionate, artistic, gentle, wise, musical.
WEAKNESS:
Can be a victim or martyr, overly trusting, sad, desire to escape reality.
CHARISMATIC MARK:
Soft, sometimes frail to medium build, face easily shows emotion.
LIKES:
Spiritual themes, time alone, time to sleep, romance, music, swimming.
DISLIKES:
Know-it-alls, the past coming back to haunt, being criticized, cruelty of any kind.
ENVIRONMENT:
On or near water, especially the sea. The movie theater.
Originally posted 2020-05-24 22:38:09.