Pisces – things you need to know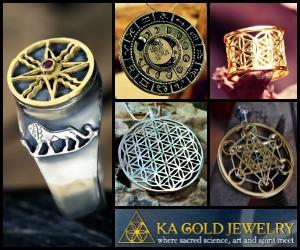 If you want to understand Pisces  in your area or to get to know yourself, read the following words carefully
Positive traits of Pisces
They can easily understand the problems of other people, because they are, above all, compassionate. Wherever they are, they are trying to help people in trouble. They do not criticize others for mistakes they have made, because they know to accept people as they are. They are valuable persons, loyal friends. They have a noble and gentle nature and above all they love peace. They are always interested in helping people who are going the wrong way. They have a tremendous intuition, strong perceptive powers and very subtle psyche. They are very idealistic, and they are always looking for ways to repair the world, which might be better place. They believe in the humanity of people. They are selfless love to share their resources with others. On a cosmic level, for them it can be said that they are the most intuitive of all the characters in the Zodiac. It is said that they can just imagine what they want and they'll make it real, without opening their mouth. They have a great desires, above all, love luxury and all kinds of pleasure. They often have, by the nature, a parasitic properties. On the other hand, they are often old-fashioned. Neither money nor material conditions can not prevent them to surrender of the human species. They live to serve, and to give in to something. Almost all the martyrs were this character.
So you need to know that Pisces is:
Imaginative
These people are very creative and imaginative. They can think abstract and come up with powerful ideas. Their powers of imagination can help them to reach great heights.
Kind
They are very soft and kind people who will treat other people around them exactly as they want others to treat them.
Compassionate
Pisces are always in a helpful mood. As they can feel for others, they always sympathies with others trying to help them out.
Intuitive
Pisces are very intuitive. More than rational reasoning, they rely on their intuition while taking a decision.
Sensitive
They are affectionate and gentle and very sensitive. If there is a setback, it affects them deeply, and they develop extreme feelings regarding the matter.
Selfless
Pisces will go out of their way to help others. Their selfless deeds may not always be recognized by others.
Negative traits of Pisces:
Sometimes they are prone to depression, and often look sad and abandoned. Often believe that they are destined for a bad life . They have the impression that the world is a cruel place. Often seeking for refuge in other people, and then they are very weak, soft and almost infantile. They are easily discouraged when they do not succeed in something immediately, and they tend to be completely solitude and then they just sit and think about their evil destiny.
So you need to know that Pisces is also:
Escapist
Pisces tend to be escapists. When things go wrong, they will blame it on their bad luck and avoid dealing with it .
Idealistic
Pisces are very fussy about how things should be. They are very idealistic, and sometimes even the best work can seem mediocre to them.
Weak-willed
Pisces get hurt and demoralized very easily. Even with all the resources they possess, their low self-esteem becomes a hindrance in their path.
Over-sensitive
The Pisces tend to make a mountain out of a molehill. They take everything personally and become emotional in the extremes.
Pessimistic
If things don't turn out as they expected, the Pisces can lose the motivation to carry on. They tend to look at the negative side more than the positive side of things.
Lazy
The Pisces can be very lazy about things that don't matter to them. Their enthusiasm and energy levels last only for a short time.
Originally posted 2020-02-13 20:28:54.