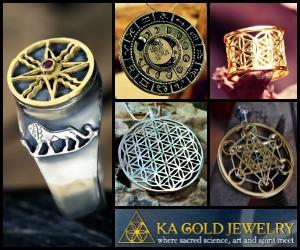 SAGITTARIUS AS A WIFE
A woman Sagittarius is a good choice. She  is a true and honest friend to her husband. These women, often in a very intelligent way , participate in the affairs of her husband. Very outspoken and most of the time friendly, she is a creature who is always on her toes. Sagittarius woman is not offensive, she has enough patience to wait for the moment in which she will be asked for advice, and when that happens, she will be interesting hearer, and a very wise counselor. Her real field of actions are different hobbies and sports. All life outside is extremely interested and occupied to her. She likes fishing, hunting, horseback riding and competitive sports. Her husband does not have to search for a friends for all these forms of entertainment. She is enthusiastic when it comes to all kinds of activities, social and civic life, sports and gambling.  With such a wife you can have a wonderful and interesting life. At home, she is very expeditious and knows how to deal with the kids. She is a woman who can be trusted. Requires an active and fast life. Since she  is not jealous (or she is  masking it), she has a wide circle of friends of both sexes. She is able to avoid all emotional complications. Sometimes she  can be suspicious in relation to her husband, but she  express that with remarkable tact and measure. She, however, was not so tactful when she is dealing with everyday problems. Since she is very open, she i often say everything that she thinks. Emotionally, she is very nervous. She is generous and kind but she tends to cut down quite frankly causing the person to want to retaliate from her. One has to be very sure before being in a relationship with Sagittarius woman as once someone is in her life, it is nearly impossible for that person to step back again. She do not make a fetish of physical relationships, but still she enjoys sex and she requires husbands attention and love. Her approach to sex is refined and inspiring.
SAGITTARIUS AS A  HUSBAND
This type of man demands a wise and tactful wife. This is, in fact, characteristic of all men, Sagittarius husband is  somewhat pedantic and he often  notice only  the bad sides and errors of his wife. He is just not "born" to be a husband , and to live a family life. His interest in the world is enormous. He is human by  nature , so he often participate in the work of various social organizations and solve practical problems in his community. He is, in every respect, one of the public people. A Sagittarius man is quite the social creature. His optimism and ideas are always soaring high in the sky and his strong urge to know things makes him a keen observer. He is  so megalomaniac that he often thinks that his own life is  small and uninteresting. He usually has a crowd of friends around him and one can seldom find him alone. If his tastes change, he does not continue to express sympathy towards a person. Life and love are  just part of sports games for him. Of course, he is "strong" in marriage. His wife must have broad awareness, she must be freed from jealousy and somewhat impersonal, even if it was not her true nature. She  will have to be a true artist to  accompany him and to satisfy its interests. With this man is not difficult to live with. But due to his lack of feeling, great impatience for anything that is limited, his wife  will have to expand her horizons, to be with him as an equal. His passions are sports and adventure. He is cheerful and interesting guy, who is  experiencing love as fortunate. All his feelings and desires are focused on quick and immediate action. He loves to be a cheerful and honest lover but devotion is what he lacks.
Sagittarius man and Sagittarius woman in marriage?  YES
Both the Sagittarius has similar styles and needs in love. Both of them want to grow in their relationships. Sagittarius always loves to laugh and learn with, and through, their partners. A dual Sagittarius relationship is so much fun to share. A Sagittarius woman is exactly the right partner to color the dreams of her Sagittarius man. The only thing that makes the matters worse is if the Sagittarius man tries to do this with more 'blunt facts' towards his charming Sagittarius woman. Sagittarius in marriage are good choice. For the most part, they encourage each other, although sometimes they might overdo things, and neglect some of the more practical aspects of your partnership. However, they both know how to really win over each others heart again. Soul mates? yes Recommended:  if they can keep conflict from becoming a habit. Perfect pair, go for it. Rating 5/5
Originally posted 2019-12-14 19:04:39.