Scorpio as Ascendant – influence on zodiac sign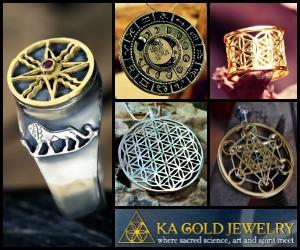 You have to know everything about the the Ascendant if you want to  interpret ate  the horoscope the right way. It primarily discovers the person's character, and it is possible to provide the first psychological portrait of the person, even without knowing the sign itself, while the other way around is not possible. That is why all the horoscopes that can be read in the press are inconsistent.
Physical appearance: Average or smaller height, usually with square faces and bodies, thick dark, curvy or wavy hair. They are extremely perceptive. They have moist tan and specific distinctive eyes, usually in dark colors, with seducing penetrating look.
Mental abilities: They have a quick and critical mind and shrewd judgment. They are strong willed; they choose their own path and do not stray from it. Their spirit is superior and hard to be influenced. They are brave, energetic and active, but only when it comes to their own interests. Otherwise, they get lazy, loose interest and become indolent. This combination may be quite disagreeable, because they enjoy putting others through suffering. They are successful sailors, clerks, businessmen, surgeons or butchers.
Pluto rules the natal chart of the Scorpio ascendant. Their ideal partner is Taurus, sign or ascendant. Pluto provides energy, tension and mysteriousness. These persons often are hasty or suspicious, sometimes even dangerous. They are very adventurous, often arrogant and harsh; they do not avoid force or aggression in accomplishing their goals. They may be smitten by travels or mysterious explorations. Although they enjoy luxury, they are very adjustable and can easily get around not so favorable circumstances.
Scorpio ascendants excel as surgeons or in professions connected with police or detective work. They are very energetic in defending their interest and their chosen path. Their ascendant inclines them to be short fused. They are easily provoked, put in a situation to lose control and even become ruthless.

They have a strong intuition, courage and endurance. They are sexually very potent and passionate. They demand a lot in love, but they offer much as well, and they are considered to be good lovers, although they are jealous and possessive. They rely a lot on a surprise factor, and their actions may surprise as well. They sense the opponent's weak spots, and they go right at it.
They are vengeful, yet emotional, which they cover up very well, and they can be hard to read. They never forgive emotional betrayal. They strive for obtaining respect from their friends and environment. They are very selective and demanding about their friends.