Six horoscope signs in 2024 are waiting for significant changes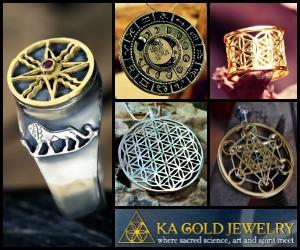 In 2024, as many as six zodiac signs will feel the influence of cosmic forces in their relationships. Are you among them?
ARIES
You will feel energetic and strongly desire to express your energy and enthusiasm; download it and share it with others. But the past finds a way to creep into your life. This will make you think about your current relationship and doubt its reliability. You will wonder if this is the right choice for you. Stable and long-term relationships will be tested from March 25 to April 8 and then from September 18 to October 17. Many will go through periods of interruption, and those more persistent and confident in themselves and their partner will officially crown the relationship.
Free Aries will have the opportunity to leave the routine; they will go out and travel more often. It is an excellent period for learning and working on yourself because Jupiter enters conjunction with Venus in June and offers meetings with people who will become unique.
LIBRA
During the year, you will analyze your relationships, and the conclusions you will reach will significantly affect the development of your self-esteem and personality. Your partner will be the initiator of the transformation.
During the Full Moon in Libra on March 23 and in Aries on October 17, you could decide to break up with your current partner or commit deeply to them and prioritize the relationship. In the spring, from April 17 to 20 and from May 19 to 20, Libra will have the opportunity to discover the great love of life.
GEMINI
Jupiter enters your sign in 2024. The planet of happiness and the ruler of your marital sector is Gemini, which means you will find a soulmate by the will of fate. Otherwise, a person can appear almost suddenly within a year, which will not prevent you from entering into an official partnership. It is about someone older than you, a foreigner, or someone who often stays abroad. By profession, he can be a lawyer, teacher, or representative of diplomacy or culture.
September will be significant for twins who are in relationships. That's when the eclipses begin in your cardinal houses of the horoscope. On September 18, the full Moon will be in your status sector, and its presence can cause a breakup. A promising sign is that some long-awaited monetary compensation will smile at you.
VIRGO
The universe continues to encourage you to transform. You will be forced to learn to choose yourself and build your priorities. The period from March 25 to April 8 contains eclipses in the self-esteem sector. It will make you reevaluate your relationship with yourself. How much do you give, and where do you draw healthy boundaries? By looking at yourself, you will also change how you look at your chosen one.
Success on a personal and spiritual level is inevitable, and Venus will bring light and ardor to your love life from April 17 to 20. Relationships with a new person could develop exceptionally quickly, and by June, you will want to make your relationship public.
Jupiter, which rules your family and marriage sector, joins Mars on August 14th and 15th, influencing your partner, who will be ready for the next necessary steps in the relationship.
The Full Moon in Pisces, responsible for your partnership, will be on September 18 – a day for making important decisions.
PISCES
In 2024, the universe begins to change your relationship with your partner. From September 18, eclipses enter your sign. You are primarily the one who transforms, and your relationship adapts accordingly. Know how the change will come from within, from you. Only then will it be crystal clear what kind of connection you need?
The critical event will occur at the moment of Mercury's conjunction with the future node in Aries on March 19 and 20, then from April 21 to May 1. You may meet the person of your dreams, but most likely, you will keep your romance a secret first, or it will start with correspondence.
By the New Moon in Virgo on September 3, you will want to enter a new cycle of love. For married Pisces, a period of tests begins in the fall of 2024 – Saturn passes through your sign, forcing you to look at your partner more soberly and calmly. So, on the full Moon on September 18, you can contribute to the breakup, and on the 30th, everything can already change.
SAGITTARIUS
Jupiter, the planet of your relationships, enters the marriage sector, which can automatically shift your union. If you are married, you may meet someone who seems to fulfill all your dreams of an ideal partner, and you may decide to change.
Free Sagittarians will meet their soulmate in a year and a half, from May 26, 2024, to be exact. Be careful with outbursts of passion on March 19 and 20, then from April 21 to May 1. From September 2024, eclipses begin in the sector of your career and family, which can fundamentally change your life. The node of the past will move into the status sector, which will result in either a career change or a divorce as early as September 2024.