The best way to attract libra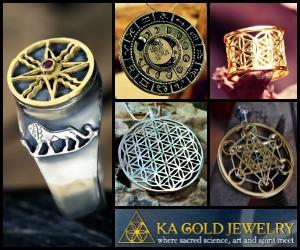 MOVE FAST
Libra is  is a sign that is a natural  flirt and they don't wait around . They  love to flirt and  they are rarely without a date, so if your libra crush is single  act fast! When a relationship fails, they don't hang around, they will start seeking out a new partner the moment the relationship is officially declared over. Once he is in your sights, so long as you don't commit any major faux pas, he's yours.Overly aggressive tactics may seem almost barbaric to the  Libra. Win them over with smiles, pleasant conversation, and with eye contact.
DO NOT EKSPECT TOO MUCH AT THE BEGINING
Libras  don't decide things  right away, they are indecisive. Never press them to make a decision.They like to keep their options open, they don't like to rush into something right away. They like to date  a lot, but a relationship is going to take a lot of building.
BE  POLITE
Libra do not like people who are  snobby or rude. Politeness goes a very long way with this sign! They love compliments and  to be shown the respect that they show you.
THEY LOVE OPEN-MINDED PEOPLE
They love open-minded people.  Libras aren't into someone  that are narrow-minded and aren't willing to consider the outrageous or the off-the-wall. You've got to consider all of your options and then open your mind a little more to attract  this sign.
BE A GOOD  LISTENER
They love politeness , but when you listen to them, they melt right in your hands. Listening involves remembering too, so if your Libra-crush mentions that they love something  you need to remember that and show that to them
PAY ATTENTION TO PERSONAL  ATTRACTION
Pay attention to your appearance. A Libra  loves themselves and they like to take pride in what they look like . That is why  they want their partner to do the same. They want their partner to look good and to take care of himselph. That doesn't mean you have to be dressed like a model  all of the time, but be  clean and tidy!
BECOME THEIR FRIEND  FIRST
Libra loves building a  friendship before they just jump into a relationship. At the begining , concentrate on being friend to libra. Show him you care, all the time.
TALK ABOUT MORAL
The Libra  has a deep sense of justice and hates to see people  abused by the system. Mention your moral support for someone who has been  wronged and the Libra will respond to you with kindness.
Libra   likes to debate the ins and outs of a situation. Express an opinion about something where there is a moral dimension. Be sure you have a decent knowledge of your subject matter, because Libra  is well-informed. Showcase your brains. Highlight your intelligence. Libra  love to be stimulated by wit and banter. They will not be threatened by a bright and knowledgeable partner.
BE SOCIAL
Libra  do not like to sit at home in front of the television night after night. Expect to have more luck with the initial stages of seducing a this sign  in a social setting because he will feel more at ease. Go out a lot.
Originally posted 2020-06-29 05:00:12.