The best way to attract scorpio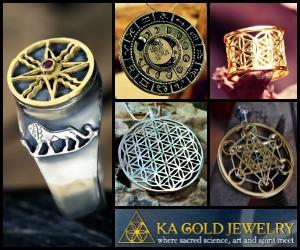 KEEP AN AIR OF MYSTERY AROUND YOU
The Scorpio is a sign that loves mystery so they want someone to keep them guessing.  Games are something that really appeal to this  sign, you'll have to work to keep them interested. A Scorpio  is attracted to power and strength.
Confidence and conviction are the things that they will always want to see in you. In most cases they  would want his trophy partner  to be their  mystical soul mate.
As much they are secretive, they also want to know secrets or conspiracy theories. So a good chance to get their attention is to delve them  into the things unknown to them.
PLAY HARD TO GET
With a Scorpio, it is all about the challenge and  capturing something, this is what they live for. Don't automatically start acting like you like them,  make them work for your attraction. If you play hard to get it'll attract your Scorpio easily. When you  play games, make good on every promise you give up in the game and don't play head-games, just do enough to earn their attraction.
 DO NOT BE FRAUD
Be completely and totally upfront with this  sign . They don't like fraud . If you've been hiding something from your Scorpio, give it up and see how they react. Give them space for privacy. Do not misinterpret it negatively, he just finds security with his secrets. Another note, Scorpio  are loyal and ever-loving, as long as you are to them. Scorpio  is refreshingly honest. If he isn't interested in going out with you, he'll let you know quickly and bluntly. His intention is not to hurt your feelings but simply to be open and truthful.
BE FIRM
This is something  that this  sign loves to see and is completely attracted to. They love people who are   comfortable enough in their skin to be firm, to be confident, to really go after exactly what they want and not be scared of it.
DO NOT BOSS THEM
Scorpios don't like to be told what to do. This particular sign hates, hates, hates to be told no and told that they can or can't do something. Give them freedom and  their space and don't boss them around .Support him in his career, pursue your own career with determination, let him have his harmless secrets, and there should be no problems.
 BE FLIRTY
Flirting  goes a really long way with Scorpios. They love to be flirted with and  to do the flirting. So, tlirt with them and you'll see  how quickly you'll be calling him or her your partner. When complimenting the Scorpio, don't lay it on too thick. Too many compliments make the Scorpio  uncomfortable and suspicious.
BE AVEAR OF RIVALS
When it comes to securing the affections of the Scorpio, the main obstacle are other people,  other  rivals. The chances of you being the only person with an interest in this particular individual are vanishingly remote.  So, be prepared for the very real possibility of having to fight for the Scorpio  attention.
DO NOT BE SCORPIOS BUSINES RIVAL
If you don't have anything to offer him in terms of professional advantage, make sure he sees you single-mindedly pursuing your career goals. Make sure you're not both vying for the same prize! Once the Scorpio views you as a rival, or a obstacle to his career ambitions, he'll find it  difficult to see you as anything else.
DO NOT ANALYZE THEM
 The Scorpio  doesn't like to feel like he's being analyzed or,  psychoanalyzed. Any attempt to 'get inside their head' will be greeted with hostility. Make sure you don't ask any personal questions. The Scorpio likes his private life to stay that way and responds badly to prying of any sort. Even when he's in a long term relationship he'll like to keep a few secrets.
MAKE THEM VISUALIZE YOU
Scorpios  have a big appetite for sex. But it does not mean that they are womanizers or the sorts but once you became his partner, you need to be prepared to fulfil and satisfy his lustful desires. But never attempt to show your Scorpio your bare skin, to get him attracted to you. Instead, make his imagination do the visualization.
Originally posted 2020-02-13 08:07:48.