The monthly horoscope for March 2023.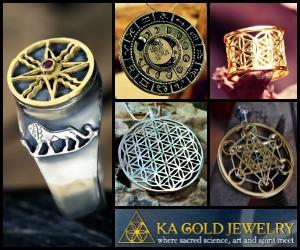 At the beginning of the month, Mercury enters the sign of Pisces, which will significantly change the business plan. Be reasonable, and avoid getting bogged down in negotiations. The Full Moon in Virgo brings new experiences for water signs, and there will be new acquaintances and adventures in love. Venus in Taurus in the middle of the month gives beautiful love stories to single people.
The first part of the month is reserved for going out, socializing, and having a rich social life, while in the second, you will be more interested in intimacy and spending time with your loved ones. After that, you will think about work, results, causes, and consequences. You will find it difficult to control yourself, so conflicts could quickly arise, especially at work. Try to calm down and think before you say something. Stress could endanger your health. This month, emphasize spending time with your family and do not make radical changes at work.
TAURUS
The first part of the month will be spent reviewing your relationship, but already in the second half, you will understand everything that worries you. The second half of the month is good for finding a partner and good relations with friends. In the second part of the month, cheer yourself up, and find time for your hobbies, shopping, or sports. It is essential to get to know yourself to get to know your partner. Work will be stable. You will devote more time to other things and enjoy yourself. Health is good; only a little more energy will be missing.
In the first part of the month, love will peak. This a reasonable period for enjoying relations with a partner or finding a partner. In the second part, conflicts or misunderstandings can be resolved if you are ready to listen to the other side. This month brings the results of your previous efforts and your indifference due to exhaustion. Nevertheless, gather your confidence and enjoy it because you deserve it. Draw strength from family and friends. A lot of effort is expected of you; take care of your health and nutrition and allow yourself rest and enjoyment.
There could be disagreements and questioning in the relationship with your partner, but soon you will realize that this person is still suitable for you and that you love him as before. Cancers who are solo will take the initiative and find a partner. You'll realize it's not worth philosophizing; you'd instead surrender to your partner and beautiful moments. You will be interested in many things; you will engage in research, and you could get jobs abroad. The month is ideal for learning and new ideas. You are in excellent health.
The first part of the month is unfavorable for you and your relationship with your partner. You will feel lonely, and no one will understand you, but already the second part of the month brings positive changes and pleasant interactions with people close to you. Business-wise, your moves will depend on others, their goodwill, and their desire to help you, so you must work on relationships with business associates. If you think about changing jobs, you will give up when you realize you are doing well this way. Watch what you eat because food can easily affect your health.
VIRGO
You will have high expectations from your partner, which he may need help to fulfill. They might be disappointed. However, there will be alternating pleasant moments and moments of questioning. Find the best balance and commit to your relationship because every effort will pay off. Your private life will take up much of your time, and you must pay attention to your work. Try to stay in control and do everything that is expected of you. Spring fatigue is coming; take care of your vitamins.
Ahead of you is a month of ideal love life, which will bring inspiration and security for the long part of the month. Then, you can devote yourself to work and show how creative and capable you are. Enjoy everything this month has in store, in your relationships at work and in your private life. Great business opportunities for advancement await you. Find time to rest and time for yourself to recharge your batteries for everything you have to do this month.
SCORPIO
In love, good and bad periods alternate, but for you, this month, things are gradually getting better. At the end of the month, everything will be in place. You will be fluffy and fun and try to avoid as much responsibility as possible, but sometimes you remember that too much fun is not good either. You don't want your colleagues to hate you for being irresponsible. At least show how creative you are and how many good ideas you have. Health is getting better every day.
You will be more interested in going out and hanging out with friends than your partner, which will worry him. Find time to talk and honestly say everything that's on your heart. Remember that your partner cares and that you are both equally important. Work will be optional for you this month. You will be the leading entertainer at work and will try to distract everyone from work. You will be energized walking around the city. You like fresh air. Take care of immunity.
CAPRICORN
You will be very connected with your partner, especially in the second part of the month. You will spend a lot of time together and enjoy each other. Listen to advice and trust your partner. The month brings numerous business opportunities and meetings. Rely on your ideas and verbal abilities and use every opportunity character. Build inner strength and face all problems with its help.
A peaceful period is ahead of you. Everything will be calm, without significant sensations. You are also allowed to love if you are alone. Just go with confidence and be honest. More work and responsibility are expected of you at work than usual, but this will be fine because you are ready for anything. Minor health problems are possible but transient. However, exercise is welcome.
PISCES
In the first part of the month, you will like to be alone, and you will not want company, and the second part of the month, you will be more vital than ever and full of self-confidence, so the second part of the month will bring beautiful moments of love and a lot of news. So take advantage of exciting opportunities. Work is calm and harmonious; people listen to you and accept your ideas. You are full of strength and energy that needs to be used.