The Strength Tarot Card – 8 – I have the power to change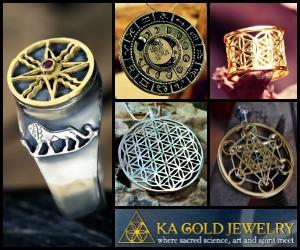 The Strength Tarot Card DESCRIPTION: illustration, colors, and symbolism.
The Strength Tarot Card shows a woman in a white robe. She holds the jaws of a  fully grown lion. She gently caresses its forehead and jaws. Even though it is known for its ferociousness and wildness the woman seems to have dominion over it. She gracefully controls the lion. She is calm. That is representative of being in control and disciplined especially in times of great dangers. She is able to tame the lion through compassion, love, patience, and cunning. There is no effort involved. The fact that she is also holding the jaws of a lion also shows that she has courage. The woman wears a white robe, showing her purity of spirit. The belt and crown of yellow flowers and roses represent the most beautiful expression of nature. Above the woman's head, there is a symbol of infinity and unlimited potential. So, she has the ability to manifest what she desires with her newfound power. The lion symbolizes raw emotions and is related to our consciousness on the instinctive level. Also, the lion is a symbol of courage, passion, and desire which are part of the human feelings that are necessary for survival. But if these feelings are not controlled that can lead to our destruction. The woman represents our higher spiritual energy. She has managed to gain control over the intrinsic urges. The Strength Tarot Card illustrates that the feminine powers of gentleness and self-control can tame our animal nature. The blue background over the mountains shows stability and the kind of calmness that comes with being stable.
Numerology: The Strength Tarot Card is numbered Eigh, the number of infinity because of its shape. It is a number that reminds you that everything comes full circle. Eight is associated with abundance and expansion, stability, and securing your foundation. It is also a number of harvest times.
Wikipedia: According to Eden Gray, the lemniscate above her represents enlightenment and spiritual powers, whereas the lion represents animal passions and earthly cravings.
See also Video Guide to Strenght Tarot Card.
A statement that represents The Strength Tarot Card: I have the power to change anything in my life.
The Strength Tarot Card meaning – in general
The Strength Tarot Card: When this card shows up in your reading, it is certainly a message that having stamina and patience is required for some challenges in your love life. This card advises you to ask yourself Are you prepared to step out with strength? This card also represents many qualities other than being strong. It represents nature, which, however wild in its primal form, is tamed by our feminine side, our inner self. The will and passion of our instinctive nature do not need to be broken. But our animal nature needs to be refined and brought to consciousness, so that all levels of creation may come into harmony. So, the card often indicates an ability to transcend the obstacles around you through your inner strength.  No matter what you are facing, know that you have the power within to master the issue.  Applied willpower leads to results.
Is the Strength tarot card good and what does it represent?
The world Strength card meaning depends on is the card upright or reversed and what is its position towards other cards.
What does The Strength card mean – upright?
The Strength Tarot Card upright represents strength, courage, persuasion, and patience. It tells you that you have the power and strength to overcome any obstacle. However, while the Chariot represents external power, the Strength tarot card encourages you to use your inner strength. You will need to act with grace and sensitivity, rather than using force. The card shows that you have inner strength and fortitude during moments of danger. You have the ability to remain calm, positive, and strong even when your life is going through a struggle. It also shows that you are a compassionate person and you always have time for other people even if it's at your own expense. Tarot card Strength signifies that you can obtain true control of a situation, and not simply the power to forcefully impose your will. You're confident and do not have problems being yourself and speaking up. Keep behaving this way and you will be successful in anything you want to accomplish.
What does The Strength card mean – reversed?
"Reversed tarot card" is a card that appears to be upside down from your angle of vision. A reversed Tarot card Strength in a reading can indicate that you are showing explosive behavior. Or, that you can easily become furious. Also, it indicates that you are (or about to) experience intense anger or fear in your life. So, the card is a reminder that you need to learn how to channel your raw emotions. Otherwise, you may act without thinking and you'll regret it later. The reversed Strength card can also signify that you are lacking the inner strength that this card represents. Stop comparing yourself to others, stop complaining and focus on your own journey. Get back on your feet, and remember that you have the inner strength to overcome any obstacle. The reversed Strength tarot card can also indicate that you may have forgotten all that spark of joy, happiness, and fulfillment that you felt when you were doing things with passion and love. As a result, happiness is fading away.
Questions and wishes for tarot cards
What does The Strength card mean – Love?
If you have a question or a wish for Tarot cards about love: The Strength tarot card in a love context usually appears when you are having relationship trouble, either with family, a friend, or your partner. The Strength Tarot Card here represents your ability to accept others as they are, practice patience, and demonstrate the strength of love. The card advises you to find ways to open your heart even more. Strength is generally a good indicator that you are a strong couple, close and united. You could be even stronger if you treat your partner with patience and gentleness, rather than allowing your anger to take control. If you are single the card indicates that now is a time to meet someone as your confidence will be shining through. It can indicate a relationship coming up with someone who has a bit of a wild side. If you do want to tame them,  don't try to dominate them.
Reversed:   if you are single it can indicate that lack of impulse control or unresolved self-esteem issues may be leading you to choose the wrong partners. You need to resolve these issues and summon your inner strength and believe that you deserve better. If you are in a relationship, it can indicate that while your relationship is strong, low self-esteem may be leaving you feeling unworthy. This in turn may lead you to act impulsively. Don't let your anxiety or fear create problems. Also, the card may indicate that some forms of insecurity make it difficult for you and your partner to be more independent and pursue your own interests. A reversed Strength tarot love meaning can also indicate that force and power are becoming more apparent themes in your relationship. One partner may be becoming more domineering, instead of empathic and understanding.
The Strength Tarot Card and Money
​If you have a question or a wish for tarot cards about money and Career: The card in a financial or work reading is an indicator of success. You have all of the ingredients you need to create the recipe for success for yourself. You are ready to take on a challenge and that you will persevere. Just stay consistent and hold your ground and results will come. Show that you're confident and in control. Stay consistent and be of service to others. If you could harness your animalistic instincts; your anger, your drive, and your passion, you can take big steps in your career. So long as you continue to exercise control, you should be fine.
Reversed: The Strength Tarot reversed is similar to the upright meaning. You need to be brave and have self-belief to get ahead in your career.  You have everything you need in order to find success, except a healthy dose of confidence and belief in yourself. Fear of failure can be paralyzing if you allow it to be. Let go of the self-doubt, it doesn't serve you.  Avoid compulsive spending now, as it can do more damage to your financial situation than usual. Alternatively this card can also suggest hesitancy about spending your money on things that can be helpful to you now, even if you may have an abundance of funds.
 The Strength Tarot Card and Helth
If you have a question or a wish for tarot cards about Health: this is a great card to get. It is usually an indicator of good or improving health. Also, this card often shows up in a reading when you are feeling physically sick, tired, or stressed. It can represent overcoming an illness or beginning to get your strength back. The Strength Tarot Card in a health context tells you to be conscious of your instinctual urges and gut reactions. It is completely human that you're feeling sad, angry, or ashamed. The card advises you don't let these emotions guide you. Tame your animal instincts, regain the power within yourself. Above all approach your situation with compassion and love. You know that you have the qualities to overcome these. Listen to your intuition. And do not be guided by negative emotions.
Reversed: In a health context, The Strength Tarot Card is still an indicator of good health. However, you may be missing self-control which could be leading to bad habits that negatively affect your health. Try to reconnect with your inner self-control. Don't try to do everything at once.  Small regular changes will accumulate into a big positive change.
​Tarot Yoga
If you pulled The Strength Tarot Card during your tarot reading, you should practice Tadasana or mountain pose
Yoga is an expression of body movement, breathing, meditation, and philosophy. Yoga and tarot heal the body by intersecting in multiple realms. They both create a bridge between your subconscious and conscious mind, use archetypes to reveal life lessons, work with the elements, serve as a guide for the appropriate practice, and help us cultivate our intuition and accomplish our life's true self. Tarot cards are a divination tool made up of 78 images and qualities, split into 22 major arcana cards representing karmic lessons and 56 minor arcana cards representing day-to-day choices. Read more about TAROT YOGA.
About Tarot
Tarot cards are a form of divination, which literally means working with the divine, or your higher self, which is the ultimate purpose of tarot cards, just like yoga. The tarot is in essence a soul map, a deep psychological guide to self-empowerment. Playing with Tarot cards is a conversation with your higher self. The cards always work. It's not magic—tarot cards are a sacred mirror. There are now thousands of types of tarot decks. A traditional deck has 22 Major Arcana (or trumps) which are archetypal images. There are 56 Minor Arcana cards, sixteen Court or Personality cards; the Kings, Queens, Princes, and Pages. There are four elements or suits: Fire, Earth, Air, and Water, with 10 cards in each. Above all, there are no inherently negative cards. Below is The World Tarot Card Meaning: love, health, money, and Yoga. See also our Free Online Tarot Readings , like popular Yes or No tarot, and 3 cards tarot.
Want to keep learning the meaning of the Tarot cards with The Tarot Guide?  Check out our recommendations on The Best Tarot Books!
If you are looking for the best tarot decks for beginners search no more!
Sources
Wikipedia The Strength  (Tarot card)
Want to keep learning the meaning of the Tarot cards with The Tarot Guide? Continue to the next card...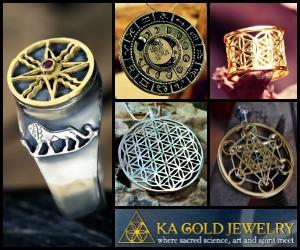 Ask AstroTarot AI astrologer
Talk with our AstroTarot AI astrologer (powered by OpenAI) and ask anything about your horoscopes, astrology, tarot, and numerology.
The AstroTarot AI astrologer can give horoscopes based on birthdate (Data are not recorded). The AstroTarot AI astrologer can provide love horoscopes, weekly horoscopes, monthly horoscopes, numerology analysis, and tarot readings. Make the most detailed free natal chart and discuss results with AstroTarot AI astrologer.
Ask the AstroTarot AI astrologer directly, just as you would ask a real person. Answers will amaze and surprise you.
AstroTarot - Your Window to the Future!
Check out AstroTarot's Recommended Products, or make your personalized horoscope and natal chart with our most detailed free natal chart. If you like it, share this article freely with a link to the source.