They are unstoppable winners! – These three horoscope signs are the most apparent!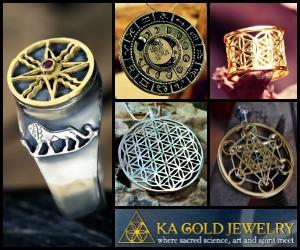 They are unstoppable winners! – These three horoscope signs are the most apparent!
ARIES – destined to be a leader
Aries is, above all, a brave sign. The enthusiasm and determination that he has are rarely possessed by anyone. With Aries, the work is done. Whatever he gets to do in life, to decide, he is someone who does it without any problems or hesitation. Above all, his charisma is reflected in the quality of a hero who likes to win. To the end, and even to give his life – he is fearless.
Aries is a germ that breaks through. While Taurus is a sign that provides fertilization, and Gemini is communication, Aries has the task of breaking the ice and moving on. This is why Aries mostly has leaders, bosses, and directors who do not rest when they enter the company. It is enough for them to pass by you, and you will feel that energy in the air. If he promises something, he will fulfill it, but he expects the same from his co-worker.
He hates betrayal, lies, and despondency the most. Aries is a doctor, surgeon, civil engineer, construction worker, soldier, officer, military leader, actor, and the best comedian like Charlie Chaplin. Aries is a lover like Casanova or a politician who, back then in 1960, moved the session of the United Nations by banging his shoe on the table and showing his power and influence – Nikita Khrushchev.
However, if you find yourself near this sign, know there is no sleeping. So get ready for work and give the last atom of your strength because that's the only way to win and earn points with your boss in the company or life in general.
SAGITTARIUS – optimist, aristocrat
The planet that rules this sign is Jupiter. Where he is found in our birth chart, we are lucky. This sign and the ruling planet represent power, success, enjoyment, and the help of God in the palm of your hand. Then when we least expect it, God's hand descends upon us, and deliverance comes. We call it a miracle, and in religion, it is the will of God.
Sagittarius is a sign of happiness, joy, and exoticism; he loves food, drinks, travel, and music, fights against injustice, and rules human rights, friendship is imperative for him, and he gets everything out. Moreover, it is a young spirit with a beautiful aesthetic appearance, athletic build, and loves noble sports so tennis will be one of the most popular.
Sagittarius is classy, aristocratic, sometimes rebellious, and respects tradition but still goes his way. Sagittarius is a priest, astrologer, and prophet. Outstanding awards, medals, and military merits just come from strong Jupiter. To be a sports champion or a war winner, you must have a strong Jupiter in your natal chart. Sagittarius is not an easy sign to cooperate with; it can be strict and arrogant. He also punishes, but it's more annoying than totally tragic. For someone who is a hedonist by nature, there is no greater punishment than to be deprived of pleasures and money. The life appetites of this sign are great, but they also come true.
Typical stars of this era are music legends like Frank Sinatra or Tina Turner, who are true representatives of their brands and the success they achieved, which lasts. The one who believes in himself, in God, the door opens for him.
CAPRICORN – despot, power, authority
It is a sign without which one cannot imagine success. No matter how old, ancient books say the worst about the ruler of this constellation – Saturn; he is the planet from which the world begins. A stone at the beginning, and will be at the end of the world.
However, Capricorn is even considered one of the most apparent signs in the zodiac. This is because the natural tenth field or zenith, the top of the sky, belongs to this sign. Just as in Kabbalah, ten is the maximum number of God.
Capricorn is, above all, a sign of discipline, power, and success; if someone wants to be successful, he must follow that current. Work, training of its workers, discipline, and strategy are essential qualities. Capricorn is not a sign that he is afraid of stress or job loss because it naturally belongs to him. Just as Cancer naturally belongs to have a big house and children, so Capricorn is destined to be an authority.
His path is problematic because it signifies karma, experience, and past incarnations. Therefore, it is not easy to be born in this constellation. Still, if Saturn's lessons are mastered, and you listen to your tormentor and teacher, Saturn, you will naturally grow into a supreme person.
He is a successful doctor, chemist, biologist, politician, lawyer, astronomer, banker, realtor, composer, and singer. One of the most vital representatives of this sign is a music legend, Elvis Presley.
He is one of the few Capricorns where Saturn gives enormous material wealth but where his Jupiter destroys him through hedonism and narcotics, and where he abandons Saturn with his easy life, i.e., discipline, order, and dies…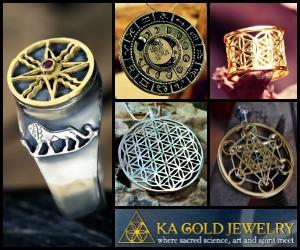 Ask AstroTarot AI astrologer
Talk with our AstroTarot AI astrologer (powered by OpenAI) and ask anything about your horoscopes, astrology, tarot, and numerology.
The AstroTarot AI astrologer can give horoscopes based on birthdate (Data are not recorded). The AstroTarot AI astrologer can provide love horoscopes, weekly horoscopes, monthly horoscopes, numerology analysis, and tarot readings. Make the most detailed free natal chart and discuss results with AstroTarot AI astrologer.
Ask the AstroTarot AI astrologer directly, just as you would ask a real person. Answers will amaze and surprise you.
AstroTarot - Your Window to the Future!
Check out AstroTarot's Recommended Products, or make your personalized horoscope and natal chart with our most detailed free natal chart. If you like it, share this article freely with a link to the source.