Tiger's eye – amazing characteristics and use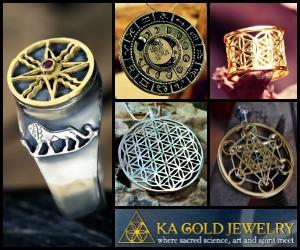 COLOR OF TIGER'S EYE: brown, pink, blue, red
LOOKS:  railroaded, slightly glossy, often small and round
FREQUENCY: Easily accessible
SOURCE: USA, Mexico, India, Australia, South Africa
CHEMICAL FORMULA: (Variety of quartz) S
     Tiger's eye
Tiger's eye combines terrestrial energy with solar energy. When you put it on the third eye it enhances extrasensory abilities and balances the lower chakras stimulating the rise of kundalini energy. Tiger eye is a stone that protects and which is traditionally worn as a talisman against spells and curses. It helps people to achieve internal potentials and encourages clarity of the mind. When put on the navel chakra, removes distraction, and reinforces the commitment.
This stone is useful for identifying your needs and the needs of other people. It helps in realizing the difference between wanting and what you really need. Mentally, the tiger's eye integrates hemispheres of the brain and enhances practical perception. It helps you to collect the scattered thoughts. It is useful for resolving dilemmas and internal conflicts, especially those caused by pride and stubbornness. This stone is particularly useful for the treatment of mental unhealthy and personality disorders. Psychologically, the tiger's eye leaflets problems of low self-esteem, self-criticism, and blocked creativity.
Assists in identifying talents and flaws that need to be overcome. Emotionally, the tiger's eye balances yin and yang energy and brings emotional energy to the body.


 Tiger's eye HEALING EFFECTS:

Tiger's eye heals the eyes, improves night vision, leaflets throat and reproductive organs, and expands tears. It is useful for the healing of broken bones. Also, reduces depression and improves your mood. This stone energizes and gives strength to the whole physical body. Also, this is a crystal of balance and mental clarity. It has many benefits to the concentration so that allows practically and effectively mind working. This crystal is recommended for better function of reproductive organs and lungs.

This stone supports your general vitality and, it's a very good blood protector. This crystal gives strength to the whole endocrine system and takin care of your hormones and brings them into balance. Also, this is a very strong pain reliever.
Blue-black stone can provides help for all slow-moving degenerative issues, improve the natural body's resistance. Also, very useful for men who have problems with the prostate.
Red stone is excellent against anemia, and blood cell diseases. This stone is a very good fighter against eye infections and can improve the capability of your night vision.
Gold-brown stone can reduce the pain and have many benefits on rheumatism and inflammation arthritis. This stone lifts up your general physical strength and energy levels.
 Tiger's eye POSITIONING AND USE:

It is recommended to wear this crystal on the right hand or as a pendant for short periods. Put on the navel chakra improves the spiritual grounding.
The brand name is – Hamoery. The size of the bracelet is 6,7 inches. This is the perfect gift for any occasion.
Ratings:
4,5 of 5
2,800 customer ratings
Many customers are a delight with this product. "Very pleased with this purchase. The beads are of good quality, and a good size; not too large to be bulky, and not too small to be unnoticeable." –

Kaizen Rhys
       INTERESTING FACTS:
Eye of the tiger is associated with the tiger, the king of the beasts, in the Eastern myths. Roman soldiers wore tiger's eye to the battle to be brave.
Tigers eye changes its color and warns us of the constant changes, and helps us to forget the past and move toward the future.
It is recommended for activating solar plexus Chakra, throat, and third eye

We hope that we helped you to find a perfect Crystal for you. If you want to know more about Crystals see also Crystals things you need to know

 
Originally posted 2020-03-26 09:42:18.