To whom will the spring of 2023 bring happiness and success? Is your sign among them?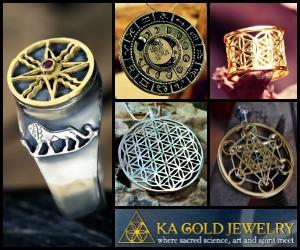 Spring is the time of the year when everything wakes when the light of the day becomes longer than the night, when nature conquers its beauty, and we also wake up. During the spring, there is a romantic spark in the air; we have more energy and enthusiasm and are ready to accept various opportunities. So how to prepare for the period when everything starts to bloom?
Aries – It's time to work on yourself and communicate with people, even though they may have different views on life, on everything that happens. Aries should start new things in business and accept positive changes. The beginning of spring is not a time for rest but for action.
Taurus – Wait for spring in good physical shape. To do this, it is important to start exercising, adjust your diet and adopt healthy sleeping habits. Encourage your body to wake up from its winter slumber before spring awakening begins in March.
Gemini – For Gemini, it is essential to cultivate qualities such as calmness, composure, and peace of mind. These qualities can bring you a lot of good in the spring. Therefore, it's worth taking a short vacation at the end of winter to recharge your batteries for spring opportunities.
Cancer – Cancers should do as many good deeds as possible at the end of winter. This will help you properly prepare for spring and realize that you have done something worthwhile. In addition, it would help if you corrected the mistakes you made this winter. It is essential to do more good things from the heart.
Leo – Leos should ensure that there is as little jealousy as possible in their life, not only from their side but also from the other half. To do this, they need to build trust in the relationship. If you start the spring of 2023 negatively, it can cause many problems in different areas of life.
Virgo – Virgos should tidy up the house and clean up the workplace. If you have wanted to change jobs for a long time, you can try to do it in February, so the new life cycle begins in March. Also, you can make changes to your appearance that will make you feel even better in your skin.
Libra – Libras may have to return to ideas that previously inspired them. This will have a positive effect on motivation and help you look to the future with more confidence. At the end of winter 2023, those born under this sign will be able to reconsider their attitude toward many things. This will come in handy because they should be open to everything new and exciting in the spring.
Scorpio – The best preparation for spring for Scorpios is establishing good relationships with loved ones and forgiving mistakes to themselves and others. Be ready to ask for forgiveness and forgive. Try to enter the spring season without conflict and anger.
Sagittarius – Sagittarians should bring some variety to their personal lives in February. You can go on an unusual date or try to have fun uniquely with your soulmate. Also, you can break the routine and organize your free time and work process differently. The more newspapers there are in your life, the more pleasant the beginning of spring 2023 will be.
Capricorn – Astrologers advise Capricorns to welcome the spring of 2023 in a good mood. For them, it is the essential condition for success. Now there are no more retrograde planets, so it will be much easier for Capricorns to deal with unpleasant thoughts and experiences. Astrologers also advise important and necessary purchases at the end of winter. Moderate shopping will benefit people born under this sign.
Aquarius – In February, do not react violently to criticism. Work on yourself so that you are as little influenced by other people's comments and opinions as possible. It will be helpful to listen to the words and advice of people around you who can encourage you to develop.
Pisces – For Pisces, the beginning of spring is almost always a magical and essential time of the year. This time they will be fortunate and in a good mood, but Venus will be in an unfavorable position from the end of February. Hence, astrologers recommend that you avoid quarrels. Also, Pisces should not do anything that might disappoint someone. Instead, create a heart-to-heart relationship, sincere.