Turbulent Relationships of the Feisty Five Zodiac Signs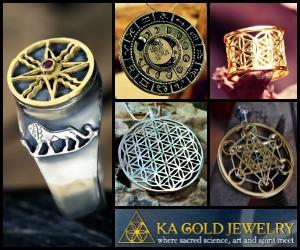 Turbulent Relationships between zodiac signs are caused by the stars. Relationships are like the intricate dance of celestial bodies in the night sky, influenced by cosmic forces that shape their course. For some, love is a serene voyage; for others, it's a turbulent journey filled with heated debates and passionate arguments. Today, we delve into the intriguing realm of astrology to explore the love lives of the Fiery Five Zodiac Signs known for their penchant for turbulence.
Understanding these dynamics can provide valuable insights into your own love life. If you've ever wondered why some relationships seem more prone to disagreements, this might just be the cosmic puzzle you've been looking to solve.
1. ARIES – The Trailblazer in Love's Battle
Aries, the fearless ram, charges headfirst into love, often sparking fiery conflicts. Their adventurous spirit and strong-willed nature can create an exhilarating yet tumultuous dynamic in relationships. The key lies in channeling that energy constructively to avoid unnecessary storms. Aries, the fearless ram, is known for their passionate nature. While their enthusiasm is commendable, it can also lead to conflicts in relationships. Their assertiveness and desire for control can sometimes clash with a partner's need for independence.
2. GEMINI – The Dual Nature of Love's Debate
Geminis, with their dual personalities, may find themselves caught in internal conflicts that spill over into their relationships. Communication is crucial for Geminis to express both sides of their nature without creating unnecessary turbulence in their love lives. Geminis are social butterflies, but their dual nature can bring about misunderstandings. Their quick wit and love for communication may inadvertently lead to misinterpretations, causing frequent disagreements. Clear communication is key for Geminis to maintain harmony.
3. LEO – The Regal Roar in Love's Arena
Leos, ruled by the Sun, brings warmth and radiance to relationships, but their fiery passion can sometimes ignite disagreements. Their desire for recognition and admiration may lead to clashes, but understanding the importance of compromise is the key to weathering Leo's storms. Leos are natural leaders with a strong sense of pride. While this is admirable, it can create power struggles in relationships. Leos need partners who appreciate their strengths, yet are strong enough to stand their ground when necessary.
4. SCORPIO – The Intense Depths of Love's Ocean
Scorpios dive deep into the ocean of emotions, and their intensity can lead to passionate clashes. Trust and transparency are vital for Scorpios to navigate the turbulent waters of love, allowing their relationships to flourish amidst the emotional storms. Scorpios are intense and passionate, which can sometimes lead to conflicts. Their tendency to delve into deep emotions may overwhelm their partners. However, when channeled positively, this intensity can create a profound and meaningful connection.
5. SAGITTARIUS – The Adventurous Archer's Love Arrows
Sagittarians are known for their love of freedom and exploration, but this can lead to clashes when their partners seek stability. Navigating the adventurous spirit of a Sagittarius requires open communication and a willingness to embrace the unpredictability of love.
If you want to know more about zodiac signs read: Aries deep inside, Scorpio deep inside, Sagittarius deep inside, Leo deep inside, and Gemini deep inside