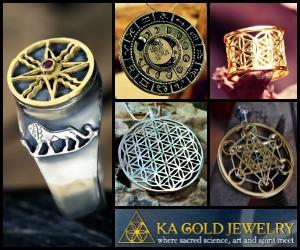 VIRGO AS A WIFE
When a Virgo woman marries she becomes  an outstanding wife. A Virgo woman is as an alpha female.  It  is respectable. Her concept of marriage is the legal concept of friendship that has a tinge of some business. She is capable to manage her household without errors. In her house everything shines and looks like new, she is excellent cook.  She never neglects the house or family. However, its disposition is not so good: and all her skills are  somewhat artificial. In any case, she still cares about her house and about her husband, but she is a  main drawback and materialist . She jealously guards the peace of her family and her private life. She has clever wits and is a stickler who can point out flaws in almost anything but her motive is always to improve the thing and not to insult. Emotionally, this woman is not too strong. She depends on many external influences, and almost everything that she  do she deals with routine. She loves all the traditional obligations. She is determined and once she sets her mind on doing something she completes it with great achievement both in career and love. Virgo woman has great respect for her man and both the families that are a part of their lives. She never have enough  spiritual friendship and emotional ecstasy. In her appearance, she has a selfish coldness. However, it must be said that no one can fully enjoy her. It is doubtful whether a Virgo woman can ever find out what is real sex. She begins to think she is doing something wrong during lovemaking, causing the long periods of wait for another go in the bedroom. She starts to internalize everything and feel that he no longer desires or wants her. The lack of sex will cause her self confidence to decrease. She is, however, a very smart woman, and  she truly loves her husband she , can suppress her nature. She is great woman  for a man who is serious and who is not very demanding.
VIRGO AS A  HUSBAND
In fact, the only real type of man for Virgo woman is  man Virgo. He is not interested neither for love nor passion, and he is not  possessive. He is usually a conventional and  conservative and he accepts domestic life, because it's part of social games. A Virgo man is a very practical person with strong intellect and detailed information of all the aspects of life.  He likes to keep his private life on a friendly basis, as it is a commercial relationship. When angry, he never becomes rash rather he keeps the feelings deep inside to hide them from all people around him. In many cases, he prefer to remain celibate, because it's part  of his natural abilities. It would take a lot of work to keep a romance kindling between a Virgo man and his wife  especially when they are involved in their favorite projects and are focusing more on their worldly affairs than their relationship. As a husband, he  has many features like a Virgo woman. One of the good things is that he  is capable man, which provides a comfortable and luxurious life for his family. He can be very critical, dissatisfied, and sometimes boring because of his hypochondria.He keeps his home and protect his family from financial ruin. This man is not too masculine. He has quite a small male dominance in its appearance and performance. He has  no need for a passionate love and sex and his deepest range in love is flirting I, he do not loves foreplay. He carries a rigid demeanor in the bedroom which often creates quarrels between the two about lovemaking. He will never try to be a passionate lover.
Virgo man and Virgo woman in marriage?  YES
Virgo man finds himself being very lucky being loved by a Virgo woman. She has anything and everything any other woman can offer besides being weak. There is never a moment of boredom between the Virgo man and woman. They both have very bright minds, but lacks the know how to have a successful intimate relationship. Both Virgo man and woman are intellectuals and find a connection between their minds, but lack an emotional connection. If he does not attends to the passion needed by his Virgo woman he may lose her. Though Virgo man and woman share almost same interests and values, yet they have to work on their differences in accepting each others flaws. Soul mates? yes.  Recommended:   they must set aside their work and other responsibilities often enough to enjoy each others  companionship. This is perfect pair, go for it.
Originally posted 2020-07-14 21:20:49.