What changes await you in love and finances in 2023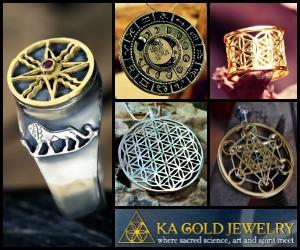 Yearly horoscope – astrological advice for every zodiac sign in love and money for 2023!
Aries should avoid long-distance relationships in these twelve months. This kind of love can be excruciating for self-confidence and lead to nervousness. Money can and should be spent on loved ones, but only without excessive appetite. Caution in finances will certainly not harm Aries, even if they earn a lot.
Taurus could already have new financial opportunities on the horizon at the beginning of the year. However, some ideas are best kept to yourself. The best time to buy is mid-spring, early summer, and early fall. In affairs of love, something will always go wrong. Tauruses need to open up to love because their "lonely" status can easily change to "busy."
Love will become the central area of ​​Gemini's life. This is an excellent time for communication and searching for a soulmate. You may meet some wrong people, but your heart will know who it can trust and give it a chance. As for work, business, and finance, everything here will be stable for most of the year but avoid extravagance.
An illusory feeling of financial cheerfulness will mark the beginning of the year. Unfortunately, it will be a wrong perception of reality. Cancers must be careful to maintain what they have previously achieved. The rest of the year will be highly productive and financially successful. The love sphere for Cancers will also be favorable, but with a small note: Cancers must be honest and emotionally open.
Leos in ​​money must be methodical, diligent, and responsible. One more thing is important: health. Leos will be successful in almost all fields of activity. However, in love, everything will directly depend on the mood. That is why monitoring other areas and health for success in love is essential.
Virgins should strike while the iron is hot. The first half of the year will be highly productive. You can find a job or look for new sources of income. However, a period of creative and intellectual stagnation can begin from mid-summer. In love, Virgos should be honest and open. This is especially true for those who are looking for a soul mate. Not telling the person the truth about yourself will cause an early breakup.
Libra
The planets and stars in 2023 will give Libra the gift of persuasion. This will be useful on the financial front, especially during the interview. The main thing is not to participate in fraud and manipulations. In this case, financial luck will leave Libra before the end of the year. There will be no "ifs" and "buts" in love because 2023 will prove to be a very productive year for people born under the sign of Libra. They will be able to find love or take existing relationships to a new level.
Scorpio
In love, Scorpios will be up to the task. Their attraction will peak, especially if they believe in themselves. These people are among the most successful in the love sphere this year. On the other hand, Scorpios do not engage in much introspection and thinking about the past in money and work. In that case, the situation will also change for the better and with a high probability already at the beginning of the year.
Sagittarius, in 2023 should not judge others so that they are not considered. There is a high probability that the partner's behavior will ultimately depend on the actions of the Sagittarius. You have to be kinder to attract and keep love. And in these twelve months, it is better to bet on performing your work duties. If you constantly play and shift responsibility to other people, there is a risk of financial outflow.
Capricorn
In 2023, Capricorns will often have to deal with financial matters that are too unpredictable and depend on many things. Astrologers recommend you turn to others for help more often and not rush to conclusions. Capricorns will be lucky in love from the very beginning of the year. They must understand precisely what they expect from a potential partner. Openness in communication will help you overcome obstacles and start new relationships or strengthen existing ones.
Aquarians will be able to succeed both in love and financially, but it is essential to distinguish between these areas. You cannot try to succeed in everything and everywhere at once. If, earlier in the life of these people, there were many closed doors, then at the beginning of 2023, they would open wide. Aquarians will have specific successes in their new jobs. If they want to find a new job or a hobby, they have a great chance.
Pisces do not expect the best year for financial activities. Large purchases are best made at the beginning and end of spring, in July and October. In general, 2023 will be a good year for self-development. Everything will be relatively calm, favorable, and predictable on the love front, but only from April. Any careless remark about a loved one can cause a painful reaction in January, February, and March. Be careful how you treat your communication partner; some words can be bitter.