What kind of energy does the last Full Moon on December 8, 2022, bring – the full Moon in Gemini and the struggle of balance and emotions!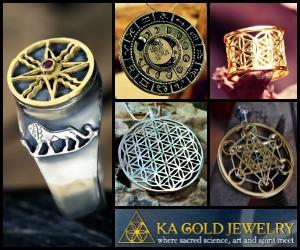 The last full Moon in 2022 awaits us on December 8 at 5 am and will be in the sign of Gemini. The #horoscope points out that it brings vital energy, and since it will be in the character of Gemini, it requires us to combine two different natures and somehow find a balance between them.
That process won't be easy and can be slow, but it's important to respect yourself, understand that it's okay to have feelings, that it's okay to make mistakes sometimes, and that we can't always go the right way. So, therefore, it is necessary to devote oneself to the spiritual and emotional about the material, that is, to strengthen, improve and correct these two sides.
Now is the moment to be kinder to ourselves, to be alone, enjoy a warm home, reflect, and give ourselves some joy. So many unfavorable things that happen to us are fleeting, and finding balance indicates that the Full Moon is full of great opportunities.
Regardless of what awaits you under this Full Moon, connect with each of these parts of yourself as if you were connecting with an old friend. Listen to what they say, treat them respectfully, and balance will naturally follow.
During the Full Moon, Mars will be conjunct with the Moon. Mars is also currently traveling retrograde, which amplifies its energy. Mars is the planet of motivation, action, and energy. While retrograde, we may feel challenged to reevaluate our motives and activities and decide what we spend our energy on. Our energy is a precious resource, so this Full Moon can highlight what is worth spending our energy on and what things you shouldn't direct it to.
If you are wasting energy on specific thought patterns, relationships, behaviors, and beliefs, this Full Moon is an excellent time to say them out loud and let them go. The presence of Mars can also cause a feeling of heat or tension about something. It may be challenging to keep your emotions in balance, but sometimes it's perfectly acceptable to be angry; you need to let your feelings go to get rid of them.
When you let go of what is weighing you down, life circumstances can improve. It's natural and good to accept how we feel, but it's also natural to decide we don't want those feelings. For example, many of us are ashamed of being angry and not being in the mood others expect us to be. None of us wants such feelings; don't suppress them or keep them inside. And one of the powerful remedies for that is dealing with your ego.
The fiery and heated energy around this Full Moon could increase the risk of saying something we'll regret later or stirring up our emotions in a way that might make us uncomfortable later. But be gentle with yourself and ask for forgiveness where necessary; ask for forgiveness if you reacted carelessly in some situations.
Have the courage to respect your boundaries, who you are, and what you stand for. You stand for good, for positive energy, and you are liberated. Neptune is another planet active in the sky during this Full Moon. Neptune has gone direct, and even based on intuition, we can detect when we need to set a limit and retreat.
Astrologers explain that during the Full Moon in December 2022, it's okay to feel, experience, and test the boundaries we've built for ourselves. But instead, we must keep pushing, adapting, and challenging ourselves to continue our mission. Our mission is a combination of kindness and love, both for ourselves and others.