Zodiac Gastronomy: Discovering the Favorite Foods of Water Zodiac Sign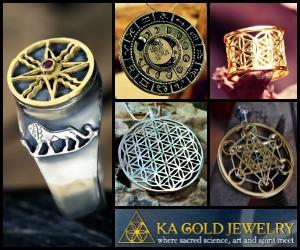 Zodiac Gastronomy will surprise you. You may find out that your sign infects the food you eat. Read the following words to find out what to cook for your dear Water signs. Or if you are a Water sign, you will be surprised to find out that your favorite food is not just your choice.
CANCER Favorite Food

The most important items on their menus are fish, meat, and hot soup. They adore domestic, homemade dishes because they nurture their tradition, especially if it generates from their mother's cuisine. They are strongly connected with their family and they collect old recipes which they are more than willing to share. They love all dishes that smell like their childhood. They are most comfortable with dishes that require a spoon, because of their need for water.
According to Zodiac Gastronomy Cancer can easily put on some weight, even if they are being careful about the amount of calories they ingest. They should eat only when they are perfectly calm; otherwise, they make a connection between their food and emotions.

SCORPIO Favorite Food

The Scorpio is not afraid to experiment with food. Their food needs to simply be as different as their personalities are, it should be prepared with imagination and it should be eccentric in the way it looks and tastes. They can eat meat prepared in different ways. The food should be seasoned with piquant spices and carefully decorated. They avoid fat and love milk and fruit. They adore pizza, and pancakes and they like to combine ingredients.
According to Zodiac Gastronomy Scorpio does not have problems with nourishment, but they should stay away from alcohol. Larger amounts of water are recommendable.

PISCES Favorite food

They are very imaginative when it comes to combining more types of dishes. They love Mediterranean cuisine, seafood, and the unavoidable olive oil. They love having frequent smaller meals, minimalism makes them happy. They love side dishes and apple and pineapple compotes.
 According to Zodiac Gastronomy Pisces have a very sensitive digestive system that does not tolerate too greasy or bitter food. They should avoid fried bacon, sour and hot food.
If you want to read more about water zodiac signs click here
Originally posted 2020-06-24 21:46:03.